Animal Crossing New Horizons is one of the most popular Nintendo Switch games ever launched. Within weeks it passed the Pokemon Sword and Shield lifetime sales and now Nintendo promises to keep updating the game for years to come.
New Horizons launched with a huge amount of activities and features to explore, mysterious islands, plenty of villagers a museum, shops and multiple events such as Nature Day. Today Animal Crossing New Horizons director Aya Kyogoku talked a little bit about the future of the game.
Since ACNH launched on March 20th we have already seen multiple updates and the last one already brought and will bring a bunch of new things to do, including an expanded Museum, the re-introduction of Redd and Leif and just so much more!
More Animal Crossing New Horizons Updates are on the way!
In an interview with CNET Aya Kyogoku was asked about the future of the game and she happily shared that she is expecting to enrich the game for at least two to three years. Keep in mind Animal Crossing New Leaf has only seen one major update post release – the Welcome Amiibo update.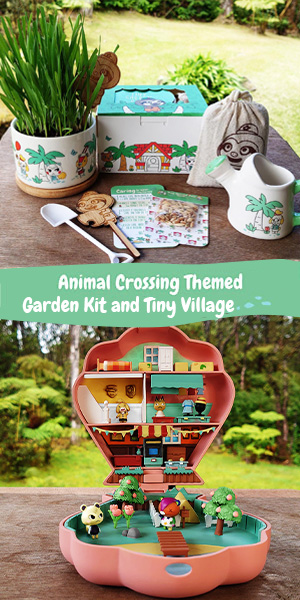 So as far as the actual details and planning of the updates, we're still working on it. We want you to wait for further details to be announced. But I can definitely say that I'm really sure there will be an update and this includes Bunny Day for April.

Animal Crossing is a game where you're able to enjoy seasonal changes throughout the year, and it syncs with real time and through that you are able to basically sync your real life with the game. We want to make sure that in two years or three years down the road, players will still continue to find new surprises in the game. So we hope to create an update that you can do that with.

CNET Interview with Animal Crossing New Horizons Director Aya Kyogoku
She was also asked if the team had any more major ideas or features they'd like to see in the game. She didn't want to spoil any details but promises that there will be many surprises to come!
I think the release version game has all the specs that we wanted to include in there. However, I mentioned earlier, because we want to make sure that users will be able to find new surprises and new gain elements as they play for years down the road, we wanted to make sure that we add something for that.

CNET Interview with Animal Crossing New Horizons Director Aya Kyogoku
Cooking, Vegetable Farming and more might come to ACNH!
It will be interesting to see what updates are yet to come. The Dream Suit has been rumored to make a return as well as cooking and vegetable gardens!