The console release date has been revealed along with a new trailer for Giraffe and Annika.
Giraffe and Annika is an adorable 3D adventure & rhythm-based action RPG with a cat-eared protagonist and it's almost ready to release on Switch and PS4. Giraffe and Annika is developed by atelier mimina and published by Sony Music Entertainment, which seems to make for a great combo. The game features not only beautiful visuals but if you happen to love cats you probably feel right at home here.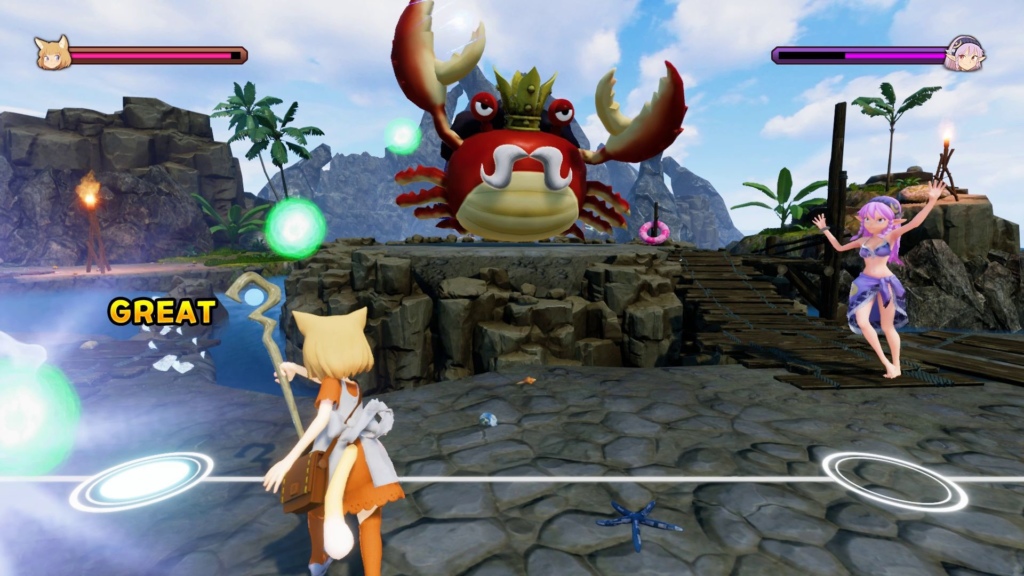 About Giraffe and Annika
As you explore the gorgeous open world you will meet a lot of unique and interesting characters, obtain quests, solve puzzles as you embark on this engaging journey. The huge world that is yours to explore reminds me a little bit of what Zelda: Breath of the Wild has to offer. Hidden secretes to uncover, areas to explore and so much more – the adventure awaits!
Giraffe and Annika released for PC via Steam back in February, and now has a new character and gameplay trailer to hype up the games release on consoles. Since release, Giraffe and Annika has gotten many positive reviews, and players hype the game for how laid back and super cute it is.
Giraffe and Annika New Trailer
More info
Giraffe and Annika will release for PS4 and Nintendo Switch on August 25th. For more information on the game, you can check it out on Steam, where it is currently on sale at 20% off.
For more cute adventure games with a kitty cat twist, check out my coverage of Calico: Magical Girls Running Cat Cafe's.