Having a campsite in Animal Crossing: New Horizons can be a super aesthetic little addition to your island. As well as the aesthetic value of making a campsite, the process is also fun and therapeutic. With many of us having missed out on our usual summer holidays, having a cozy virtual campsite can somewhat make up for this.
However, you might be needing some inspiration. The many items and customization options available can often be a little overwhelming. Are you looking to change your island up? Maybe after months of gameplay, you don't have a lot of space and need some smaller campsite ideas?
Wherever you fall, we've got you covered with these super cool Animal Crossing: New Horizons campsite ideas. If you've not yet built the campsite, the below steps explain how.
How To Unlock The Campsite?
To unlock the campsite, you will first need to: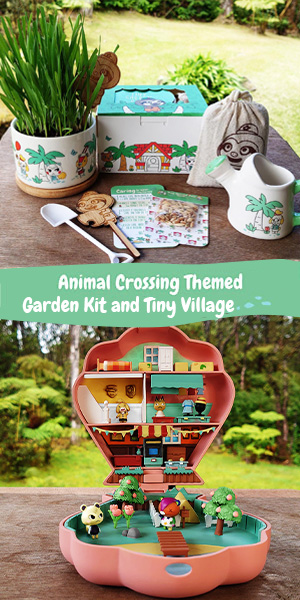 Pay off your getaway package debt and upgrade your tent to a house.
Provide the materials required by the Nooklings to build Nook's Cranny.
Build a bridge.
Craft the required items for three homes and have three new villagers move in.
After completing these steps, the Residents Services building will be built.
How To Build The Campsite?
After you have upgraded the Residents Services building from a tent to a building, you must do the following:
Talk to Tom Nook and select the 'What should I do?' option twice. This will prompt the tanuki to share his desire for K.K. Slider to visit the island and put on a show. Tom Nook wishes to invite K.K. Slider, however, he wants to build a campsite first.
Tom Nook will ask for your help in building the campsite and therefore will give you the campsite construction kit recipe .
Next you must craft the kit at a workbench using 15x iron nuggets, 15x wood, 15x softwood and 15x hardwood.
After crafting the kit, you need to find a spot to place it. The location you choose will mark where the campsite will be built.
After choosing a spot for the campsite, return to the Residents Services building. Talk with Tom Nook and the building of the campsite will begin. After building the campsiste and unlocking the game's amiibo feature, you will be able to add and remove residents to your island.
Campsite Design Ideas