Animal Crossing: New Horizons is 'Switching' up things that fans of the franchise are used to in a few ways. One of these changes is that you will initially only have two animals residing on your island. This won't last for too long though, and you will soon get more villagers moving to your island. On the other hand, you may not be happy with your island's current inhabitants and wish for them to leave. And so here's how to add and remove residents in New Horizons.
Method 1
To add more villagers, you'll need to have built the museum and Nook's Cranny (which you can read how to do here) and upgraded your tent to a home. Upon speaking to Tom Nook, he will tell you that there are others thinking about moving to the island. In order to prepare for their arrival, he will ask you to construct a bridge. After this, he will give you the task of picking spots for their homes.
Finally, you will need to craft the specified interior items and exterior items of each home. Once you've built and placed all the required items, speak with Tom Nook, and three random residents will move in the next day, unless you've already invited animals from other deserted islands..
Method 2
You can visit other deserted islands by purchasing a Nook Miles Ticket. Nook Miles Tickets can be purchased for 2,000 Nook Miles from the Nook Stop Terminal at Residents Services. You can then head to the airport, speak to the Dodo behind the counter, and head to a deserted island. You can find flowers, insects and bugs on any island you visit.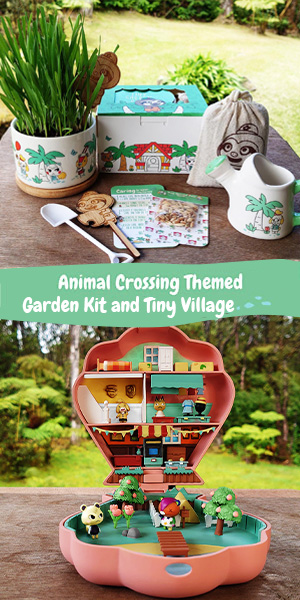 However, there will also be a animal wandering around the island. If you speak with them twice, you will be able to invite them to your island. If you do this before the completion of the three houses you helped Tom Nook with, any animals you have invited from deserted islands will move in instead of random animals.
Method 3
Once you have built the Residents services building, you will then be able to construct a campsite. Once the campsite is built, be sure to pop inside daily to see if there are any visitors. You can invite any visitors that you want to live on your island by speaking with them and convincing them to move there.
Method 4
If you have Animal Crossing amiibo cards, you can use them to invite animals to your campsite. To do this, simply head to the Residents Services building, interact with the Nook Stop terminal and select 'invite to campsite'. You then need to press your desired amiibo card to the NFC reader on your Switch console.
The character will then be summoned to your campsite, where after talking to them several times, you may be able to invite them to your island to stay. If this is unsuccessful, you can try again the next day. Special NPC's such as Isabelle, Resetti, Mable etc are unable to pay a visit to your campsite. For more on amiibo features in New Horizons, click here.
How To Get Rid Of Villagers
In order to have an island with your favourite characters, it's likely that you may want to know how to get rid of unwanted residents. Unfortunately getting rid of characters takes more time and patience than it does to invite them.
A confirmed method of getting an islander to leave is to simply ignore them. This is especially effective if they are new to the island and you have not yet built up a rapport with them.
Another method rumoured to speed up the eviction process is to complain about the resident you wish to leave to Isabelle. Isabelle can be found in the Resident Services. Upon speaking to her, you can select 'discuss a resident' and then pick the character you wish to leave.
'You can pick any reason for making a complaint about the said villager. Some people have reported the unwanted villager thinking about leaving after just three days of making complaints to Isabelle. This could be a coincidence, but is worth a try.
NB: Whilst it should work, whacking villagers with bug nets doesn't seem to make them want to leave any faster.
For another great Animal Crossing New Horizons guide, check out my coverage of how to get your ladder and vaulting pole.