In While the Iron's Hot, you play as a simple journeyman blacksmith looking to become a master. And it's your turn to join the legendary artisans who have gathered in Ellian to learn and perfect their craft. Embark on a crafting adventure full of mystery, treasures, puzzling, and, of course, blacksmithing!
While the Iron's Hot features an exciting combat-free experience. Journey to the mystical lands of Ellian to meet a cast of quirky characters. Explore tunnels full of puzzles and resources. Master every step of the blacksmithing process. Smelt ore, turn metal into ingots, and shape them into useful items. Use your skills to repair machinery to open up new areas to explore. Craft equipment that helps you explore new regions. Even work hard to restore the defunct blacksmithing town of Stal. Revitalizing the village just might prove to Eillian's artisans that you're worthy of being a master blacksmith!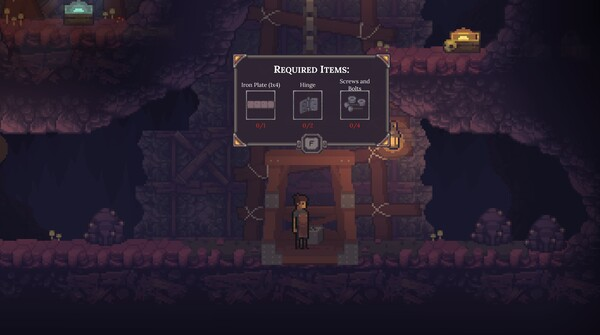 Coming Soon
While the Iron's Hot releases on Steam December 5th!
Wytchwood is another great crafting game.