TY the Tasmanian Tiger was a platform game developed by Krome Studios and published by EA Games back in 2002 and was available for the Nintendo GameCube, the PS2 and the Xbox. Three sequels were released shortly after on the same consoles and later ported to the Game Boy Advance. In 2016, a remaster was brought to PC (Steam). Now Krome Studios are back and in just three short days successfully completed their Kickstarter campaign and still going strong with over $100,000 in pledges at the time of writing. If you were a fan of these games growing up, head on over for some awesome rewards and stretch goals! We here at myPotatoGames are big fans of the nostalgic platforming games such as Crash Bandicoot/Team Racing and Spyro which already have their own remasters so it's definitely been a great year for comebacks.
About TY the Tasmanian Tiger HD
TY the Tasmanian Tiger HD is the remastered port from the PC with the improved the graphics and audio. With the Nintendo Switch digital port, if that's your console of choice, you can use the new controls which will let you use the joy-cons like boomerangs to throw and glide! The Nintendo Switch version will also include the following (PS4 and Xbox will be getting the same upgrades minus the motion controls):
Joycon 6-axis motion control for throwing the rangs, gliding and precision boomeranging!
Screen-space ambient occlusion
Fully dynamic shadows
Color correction and bloom
High definition (HD) art textures for the levels and characters
Improved particle effects
Improved camera
New Gamemode called "Hardcore Mode"
QA testing and problem fixing
Nintendo Lot Check
New TY character skins (a stretch goal feature)
Compatible with both the Nintendo Switch and Switch Lite* (*requires extra controllers to be able to use the TY motion controls. i.e. throwing and gliding.)
The Story of TY the Tasmanian Tiger
You are TY, the last of the Tasmanian Tigers. Raised by a family of Bilbies, you can only vaguely recall your real parents. You've always thought that all the other Tassie Tigers died a long time ago. But then the Bunyip Elder found you, and told you that your family is alive, but trapped in the Dreaming. Now hold your horses… don't get upset… you see they're not stuck there forever, if you're up for a bit of an adventure! You see, deep in the Outback, there's this kind of glowy portal thing that is a doorway to the Dreaming. And around that portal there are some carvings in the rock, where five ancient mystical Talismans used to lay. Now, all you have to do is find the five Talismans, put them in the carvings, and the portal to Dreaming will open!
Key Features
Join TY on a RIPPER of an adventure to free his family from the Dreaming, through 17 levels of the Australian Outback, in their old-school 3D platforming glory!
Wield 13 different hi-tech boomerangs including the Frostyrang, Flamerang, and the powerful Doomerang.
Interact with a cast of over 50 different Australian mates and unruly foes.
New Hardcore Mode – removes all of the respawn points, giving you just one life to complete the game!
TY on Switch will support Switch Lite* (*requires extra controllers to be able to use the TY motion controls. i.e. throwing rangs, gliding and aiming in first person view.
Full language support (voice and subtitles): Strayan (English), French, German, Italian and Spanish
Rewards and Stretch Goals
Besides getting a digital copy of the game on the console of your choice and your name in the credits, there are many other exciting rewards to go for such as: a beautiful 155-page artbook, a digital, CD and limited edition LP record of the game's soundtrack, Sly's necklace, a mug of Maurie, TY's sun-patterned board shorts, an animal character of your likeness in the game, and a TY statuette!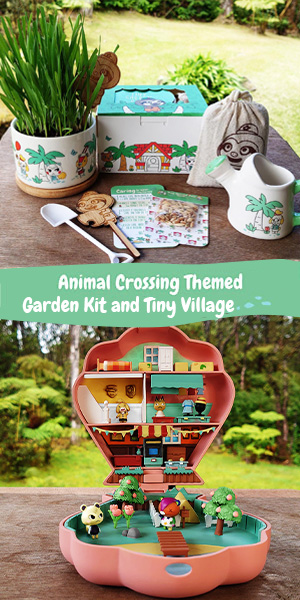 We Potatoes feel pretty confident that Krome Studios' Stretch Goal of the digital PS4 and Xbox port since they're almost there, but there's also once last goal that has yet to be announced. Besides that, they'e reached their stretch goals for new TY skins on the Switch and a brand new TY adventure in digital comic form.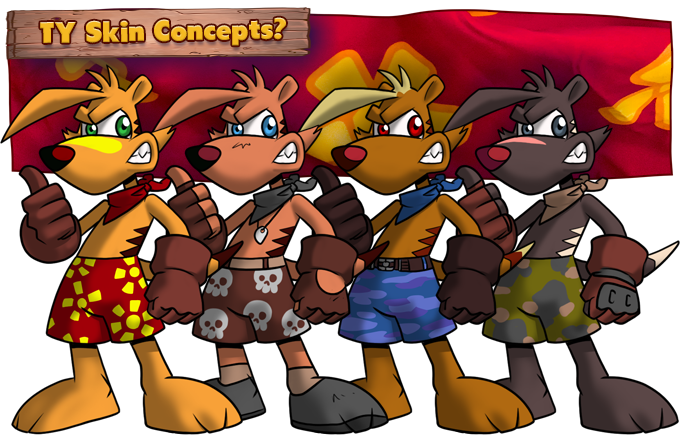 The Kickstarter campaign has another 20 days to go but notes that the digital console keys will be distributed to backers sometime during the first quarter of year 2020. If you're interested in Australian-themed games, check out our article here: Dinkum – Explore an Island Inspired by the Wild Australian Outback.