Created by Marvelous and XSEED, Story of Seasons: Friends of Mineral Town is a remake Harvest Moon: Friends of Mineral Town, which was initially released for Game Boy Advance back in 2003. No longer working with Natsume, Marvelous have rebranded their farming games, hence the change from the original game title. The game was recently released on July 10th in countries such as the UK, and is set to release on July 14th in the US. The game is playable on Nintendo Switch and PC.
Story (of Seasons)
Despite there now being a rather saturated farming simulation game market, Story of Seasons: Friends of Mineral Town still manages to earn a place amongst popular games such as Stardew Valley and My Time at Portia. In my personal opinion, it even manages to surpass such games in certain ways due to it's adorable simplicity. The game features a charming close knit town, harvest sprites with unique personalities, and is unburdened with too many anxiety-provoking features.
Your character has inherited a farm from their grandfather which they used to visit as a child. Entrusted to restoring it to its former glory, you are entasked with raising both crops and animals.
Character Customization
A slight disappointment upon beginning the game was the lack of character customization. With only 3 different skin tones to select from and 2 character options from 2 genders (4 character options in total), the game seemed quite out of touch, and I found myself not relating to my character like I had in Stardew Valley.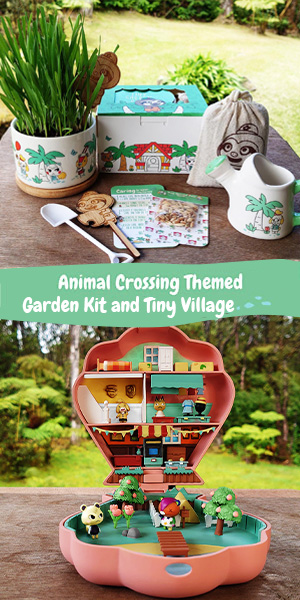 For me, the gameplay experience was therefore somewhat comparable to living the lives of the pre-made characters and families in The Sims games. On the upside, a variety of different outfits, some of which are absolutely adorable, can be changed into. To do so, you simply need to interact with the mirror in your home.
Plot & Gameplay
Moving onto the game's plot; there isn't one. At least not in the traditional sense. However, players can watch their farm grow, as well as mine, forage, and fish. Players can also explore Mineral Town and its shops, meet the townsfolk there, make friends, and even find a potential marriage candidate if they so desire.
A nice element of continuity is that the child your character spent time with during childhood summers returns part way through the game, and is a marriage candidate.
Additional features include seasonal festivals and events, often occurring with mini-games that players can participate in. Examples include the Cooking Festival, the Frisbee Festival, the Cluck Cluck Festival, plus more.
A very much welcome addition to the game is the introduction of same-sex marriage. In the original game, players could only become best friends with NPC's of the same sex of their character. Other changes include the introduction of two new marriage candidates, Jennifer and Brandon. Another cool feature is the introduction of a coffee cow, which produces coffee that players can harvest.
When in certain places at certain times/circumstances, players can also watch entertaining little cut scenes unfold. From gossiping, to acts of flirting to family squabbles, these cut scenes give an insight into characters' personalities, and can also liven up the game when farming becomes a little monotonous.
Graphics
The aforementioned cut scenes utilize 3D graphics, just like the rest of the game. This a move from the 2D sprite art of the original game. The use of 3D graphics in the remake is controversial. Some have argued that the 3D graphics appear simplistic and 'cheap'. Others, however, have shown approval of the game's chibi-like art style, great resolution both docked and undocked, as well as it having a consistent 60 FPS.
However, from a personal standpoint, I can definitely see why the default Nintendo Switch cursor is 2D and not 3D. You can change the cursor to 3D, but I'd really suggest otherwise unless you fancy a floating box as a cursor…
Sound
I was confused to say the least upon starting the game, as I am accustomed to background music when playing farming simulation games. On the very first day of gameplay, there was no background music (BGM) whatsoever, which was rather unsettling. I messed around in settings seeing if there was a way to 'turn it on', but to no avail.
However, there was BGM from day 2 onwards, which also changes with each season. I then realized that the absence of music on day 1 was due to a lapse in my attention during the game's introductory speech with the mayor. He had said that the first day there was a day to rest, and I assume the lack of BGM was to symbolize that.
A feature I found pretty cool (albeit a little eerie), is a chime at 8pm, followed by an absence of BGM and featuring the occasional hoot of an owl. This is helpful, as it is quite easy to get absorbed into all of the daily tasks and got to bed late. Going to bed late will mean that your players oversleeps the next day.
TL;DR 8pm is Bed o'clock.
Story of Seasons Friends of Mineral Town Tips and Tricks
1x bag of seeds actually covers 9x tiles of tilled soil, as opposed to 1x tile, which I wrongly assumed.
Pay attention to instructions and accept the mayor's tutorials. It took me until nearly autumn of year 1 to realize I had to hold down the Y button on my Nintendo Switch to water more than one crop at a time with an upgraded watering can..
Befriend the 7x Nature Sprites that live in a quaint hut behind the church as soon as possible. By giving each of them gifts that they like, your friendship with them will increase. Once you have enough hearts of affection for a sprite, you can ask them to assist you on your farm (the level of affection required was 3x hearts in the original game.
Don't chop down the fruit tree directly in front of your house as this is a source of honey, which can be used to befriend Nature Sprites. However, don't panic if you do, as you can speak to Gotts to buy more fruit trees.
Each Nature Sprite's favorite gift is the grass type that corresponds to their color. This is the ideal gift, as your fruit tree will only spawn 1x honey from the tree's beehive each day. However, not all types of colored grass can be found all throughout the year. Since most Nature Sprites seem to like honey and fruit, these can be gifted to the Sprites whose corresponding grass color is in season.
In order to cook and participate in the cooking festival, you will need a kitchen. To have a kitchen (and also to obtain a fridge), you will first need to upgrade your house.
If you get stuck or are looking for tips, you're in luck! A the game is a remake of Harvest Moon: Friends of Mineral Town (and an authentic one at that!), you'll likely find helpful information on existing guides for the original game.
Replay Value
As the game is rather slow-paced (as is the norm for Harvest Moon/Story of Seasons games), it is unlikely you'll immediately want to replay the game. Personally, it is the type of game I'd return to a year or two later, when my terrible memory has forgotten all about it and it's like getting a brand new game!
Personal Overview
Albeit slow-paced, one of the most appealing things about the game is that there is always something to do. The phrase 'not enough hours in the day' really does ring true. With the only real danger/threat in the game being collapsing from fatigue, the game is definitely family-friendly. In comparison to more modern farming simulation games, some may feel that the game is too simplistic. But sometimes simple is better, especially when it comes with fond childhood memories, wholesomeness and a pinch of modern-day relevance.
The Pros
Only take up 999mb of space to download on Nintendo Switch
The most adorable of animals
If you see a beehive you don't need to run for your life
The Cons
Little character customization
Gameplay lacks some features that more modern farming simulation games have
The 3D 'curse-or' of doom
Big thanks to XSEED Games andMarvelous USA, Inc. for providing myPotatoGames with a copy of Story of Seasons Friends of Mineral Town!