With new titles such as Doraemon: Story of Seasons and Harvest Moon: Mad Dash releasing soon, we here at myPotatoGames thought it was a perfect opportunity to look back at the Bokujō Monogatari series. Below you'll find a list of a few defining games of Harvest Moon, developed by Marvelous. Moreover, the reason for why we now technically have two separate Harvest Moon franchises.
To summarize, the North American publishers responsible for the localization of the Bokujō Monogatari series change from Natsume to Marvelous' own sister company Xseed Games in 2012. Therefore, we have Natsume continuing to create Harvest Moon branded games and Marvelous re-branding to Story of Seasons for their new line of farming simulation games. The PAL (European) distribution was handled by Rising Star Games and now Nintendo. Let us take a closer look at when this all began with the Westernization of this series.
Japan: Marvelous – Creators of Bokujō Monogatari
Harvest Moon was created in 1996 by Yasuhiro Wada and produced by Victor Interactive Software (acquired by Marvelous in 2003) and was known as Bokujō Monogatari in Japan. During this time, and until 2013, Natsume oversaw the English translation and publishing of the series, thus Harvest Moon.
The Last Harvest Moon Game -Before the Split
Harvest Moon 3D: A New Beginning was the last title in the Bokujō Monogatari series to be released under the "Harvest Moon" name with the developers involvement (Marvelous). The game was released on the 3DS in North America in 2012.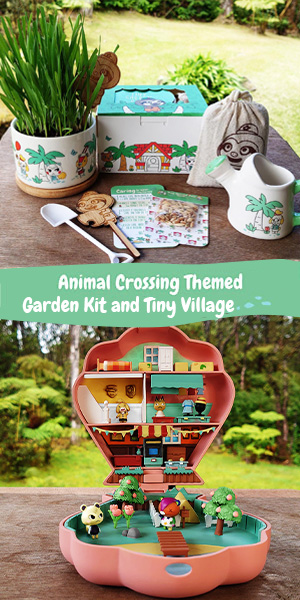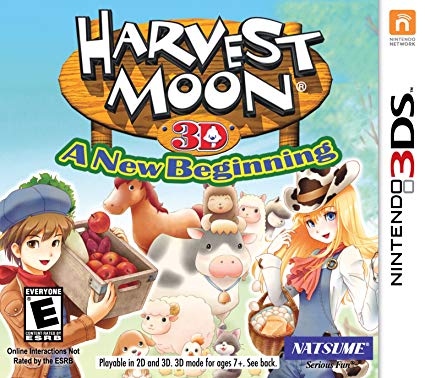 North America: Natsume – Publishers (2013-present)
In 2012, Marvelous discontinued licensing the series to Natsume. Natsume then began their own series of Harvest Moon games in North America and Europe beginning with the release of Harvest Moon: The Lost Valley in 2014. This is due to Natsume owning the rights to the brand and title of Harvest Moon. Therefore, the games below were not created by Marvelous but rather Tabot Inc. Light of Hope is their latest installment of their main series, released worldwide in 2017.
North America: Xseed Games (Marvelous subsidiary) – Publishers
In 2014, Marvelous Inc. announced that the latest installment in the series would be localized by their American publishing brand Xseed Games under the new series title Story of Seasons. The game Story of Seasons was subsequently released in North America in 2015 and the second game of that series, Trio of Towns, released in 2017.
We're very excited to play as many farming games as possible and glad that this genre is on the rise. If you're interested in Yasuhiro Wada's work (the original creator of Harvest Moon) then you should check out his most recent game, created by his own company Toybox, Little Dragons Café. You can also check out our latest news on Rune Factory; a spin-off series developed by Neverland Co. and published by Marvelous.