It's no secret: Stardew Valley is my favorite cozy game; it's possibly my all time favorite. I'm eagerly, and impatiently awaiting the release of Haunted Chocolatier, too. Until then, I'm always on the lookout for the next great farming sim. There are some great ones out there, and many more coming out that have potential. One Lonely Outpost was definitely one I've had my eye on for a while. Cozy farming sim where you restore the dying planet to its lush former glory and establish a brand new colony of people? Sign me up! Except, it didn't quite live up to my expectations.
The Good
You can find One Lonely Outpost on Steam, and it is undoubtedly cute, and getting to restore the planet, while watching the flora and fauna slowly return is heart-warming. I enjoy the feeling of accomplishment from rebuilding the world into something liveable for my character and the NPCs. Getting to live on a planet that isn't just some carbon copy of Earth, but actually feels like a surreal, alien planet is perfect. It immerses you into the story more, and makes the game just different enough, but with familiar elements. 
What I really enjoyed was that sprinklers unlock early game. I can ramp up my farming almost immediately because of this, and ended up building a sprawling farm. There's no endless struggling to complete tasks for in-game months while fighting your tiny amount of energy. Plus, it doesn't feel like an end-game condition or after-thought. I can't express enough how happy I was to get those sprinklers early. 
The Bad
I know I just praised the sprinklers, but I have to also express how clunky they are. You have the sprinkler itself, which only waters crops within a specific radius of the sprinkler head. That's normal and common in farming games. However, One Lonely Outpost also requires you to have a water pump placed near a water source, which will then provide water for the sprinklers to water crops. Then, you need solar panels to power those pumps. And each item has a specific range, so to cover a wide area, you'll need multiples of each. Luckily, you can place a water pump by a water source, then place another water pump within the area of the first, and daisy chain the pumps to cover an area. However, if you're wanting an aesthetic farm plot, it's going to take some real planning.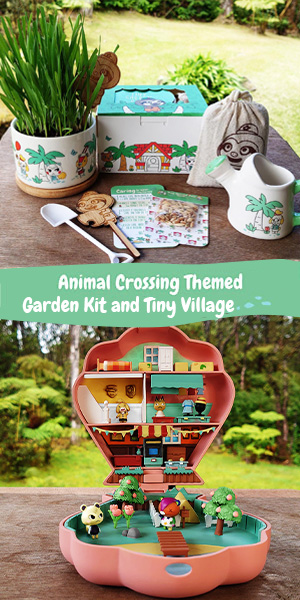 The map is another problem for me. It's SO low tech. You're over here crafting food processors, forges, and water pumps from parts, but your map only shows you a broad overview of the One Lonely Planet world. It doesn't zoom into the specific spot in a region you're in. It doesn't have visuals so you can find the paths to other regions. You just have to guess, and really commit the place to memory. Nevermind not having icons for the NPCs, which is fine. Stardew Valley does the same, and that was workable. It just feels a little silly that we're building a brand new colony with solar panels and cooking stations we've crafted, but the map is basically useless.
The Ugly
Fishing is usually my least liked activity in farming sims, because they're often just annoying. Stardew Valley, for example, has got to be my least favorite fishing activity. It gets easier with practice and new items, but it's often the skill I ignore when I play. However, the fishing mechanic in One Lonely Outpost is perhaps worse than that. You get this cool little fishing drone that you release into a body of water, which initiates a minigame.
You control the drone by moving left or right, and dashing forward to catch a fish. Then, you play a little minigame where you click when the indicator is inside a tiny bar that moves. Sometimes it's fast, and sometimes you do this up to three times, and this is what determines if you catch the fish. Unfortunately, the drone maneuverability is not on par with the fish. It's slow and cumbersome, while the fish are swift and swim away if you approach too close. You also need to resurface before the battery runs out, or you lose your drone, forcing you to buy a new one or make a new one. They're not that cheap, either.
You can buy drones and other items from Linny. Except, Linny is the new Marnie. I think I successfully caught her in her shop twice, maybe three times since she moved to the planet. I imagine she has a specific schedule I just wasn't able to suss out, but it sure did make buying necessary items from her unduly difficult.
What really bothered me was the glitching. Most of the time, using my bug catching drone bugged the whole game. When it's out, it shows an area on the round so you can see if you're close enough to catch a bug. If I had the drone out and walked to a new region, that area disappeared and I just had to guess. Then, it morphed into only showing up when in one specific region. This issue also caused the areas shown for sprinklers, water pumps, and solar panels. So, I struggled to rearrange my farm unless I did it first thing when turning on the game and before I ever used my bug catching drone. 
Final Thoughts
It has potential, and some of my complaints are more personal preference than a problem with the game. However, there were enough problems that I just didn't vibe with the game. One Lonely Outpost is in Early Access, though, so there is hope that it has the wrinkles ironed out and it improves. I truly hope it does, too, because I enjoyed the atmosphere of it. Until then, I rate it:
You can check out some of my other reviews, too! Roots of Pacha, DREDGE, and Ooblets are all great cozy games I'd recommend!