My Time at Portia is finally out on consoles such as Playstation 4, Xbox One and Nintendo Switch. While the PC version of the game was praised with amazing reviews, the console counterpart was lacking a few features and was plagued with long loading times at the beginning. Developer Pathea has since then improved the loading times and with todays patch, many of the missing features finally made it into the game as well!
Team 17 publisher behind my Time at Portia and other gems such as Overcook 1 and 2 has released the patch notes for todays update. The Nintendo Switch version of the game received tons of new features, including birthdays, a whole lots of new fashionable clothing items, more areas to explore and so much more.
Beyond new gaming features My Time at Portia on Nintendo Switch received a performance boost. Team 17 says the new update will help combat lag and stuttering issues that some players may have experienced.
You can check out the long list of updates notes including new features, changes and bug fixes below. If you haven't already you should check out and secure your physical copy of my Time at Portia.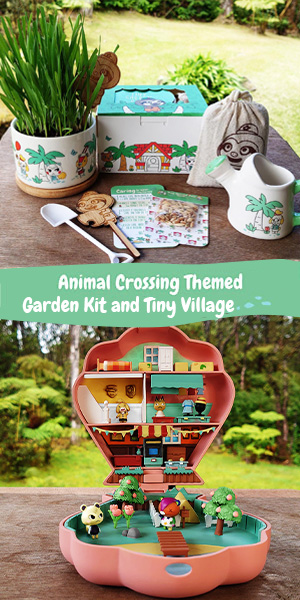 My Time at Portia Nintendo Switch Patch Notes
Added new main storyline.
Added features after marriage, including missions relating to anniversary, birthday parties for players and spouse, and side quests.
Added controller rumble.
Added side quests for Penny, Sam, Arlo, Alice, Emily and Ginger.
New content and changes to hiring Ack, Ack's functions and lvl 2 relic scanner adjustments.
Added baby system/adoption system. (Requires 12 hearts with your spouse to unlock)
Added party system. This will require a banquet table.
Added birthday for players. New players can choose their birthday when they first start the game. Other players can choose their birthday when you load the game after this update.
Added new conversations, clothing, diagrams and crafting recipes.
Added food ordering system for single person.
Players can now mine in all categories and find new relics in the abandoned ruins in the swamp.
Added swing for single person.
Added new relationship levels with Pinky, Scraps, and QQ.
Added dating event – chatting by the sea.
Added reward for collecting 60 exhibitions in museum – billiards.
Added revival after death. After death, the player will respawn outside their house.
Added horse rental expiration, ruin payment expiration, and regular meeting reminders.
Added 'king' fish type to all fish and collection in the museum.
Added flying mount – robopig rider.
Added Game Speed in the settings, which can extend the in-game day.
Added the position adjustment feature for exhibition items in the museum when you have a good relationship with Merlin.
Added more treasure chests.
Multiple stability improvements.
Added various bug fixes and improvements.
New quality of life improvements
Added and adjusted Sound effects and BGM
Added and adjusted animations for the player and NPC.
Adjustments to NPC's including favourite items, group photo's, dialogue and icon visibility,
Holiday event adjustments, fixes and improvements
Adjusted favour maximum limits with spouse and minimum value of favour
Monster numbers and adjustments in the world and dungeons
Adjustments to the workshops machine functions
Improvements to character customisation
Assembly diagrams received in missions can be purchased in the research centre.
Adjustments to missions, Rewards and requirements.
Adjusted the relationship points decrease when you end a romantic relationship
Changed the payment method to the Tree Farm and Mining company to a monthly payment.
Adjustments to item appearances and wishlist gifts
Adjusted the sell condition of several main story related items.
Adjusted the drop rate and the reward rate of several items and lowered the difficulty of obtaining them.
Adjusted the way to dye furniture. The player will need to have pigments in hand to change colour.
Fixed various bugs affecting the factory. After this patch, players will need to move the factory at A&G construction company to correct any issues.
Added a diagram for the Triple Barrel Snakebite at Total Tools (the item has been deleted from the worktable and players can buy it after fixing the lift).
Added a time limit to Gust's conversation after The Second Key mission. If you missed the conversation in this time limit, you will not receive it again.
Fixed an issue where you could not delete photos in the "Scenery" album.
Fixed an issue with the payphone's dialogue where Spanish text would display when playing in Italian.
Fixed several instances of overlapping text in multiple languages that affected various Menus.
Fixed some instances of holes in the geometry in the Hazardous Ruins.
Fixed an issue where you could get incorrect rewards for completing a sparring match.
Fixed an issue where loot from enemies would continually be picked up and dropped when the player had a full inventory.
Fixed multiple issues that affected furniture that allowed you to display items in your house, such as cupboards.
Fixed a pathing issue that caused NPCs to move back and forth on the spot during event days.
Fixed an issue where large black squares could appear on screen in the Abandoned Ruins.
Optimised the loading icon animation.
Fixed an issue where players could get stuck on collision inside the Collapsed Wasteland.
Optimised performance in multiple areas.
Fixed multiple issues related to players backing up the same save file repeatedly.
Fixed a crash when taking a photo while taking a balloon ride while on a date.
Fixed an issue where harvesting giant plans would crash the the game.
Fixed an issue with save games loading indefinitely and restarting the application.