The farming sim genre has exploded in the last few years, and it can get overwhelming with the number of choices that are out there. Not all games are alike, though in some cases they very much are. Some games do really well to set themselves apart with cool new features or gorgeous and unique art, though, and Moondrop is one of those. 
Farm, Fish, and Restore the Town
Farming is tough all on its own, but in Moondrop, there's an added element of difficulty. The mountain you're building your farm on is ever-changing. And when the mists roll in, everything disappears! Otherwise, the mountainside has great soil for planting and is the perfect place to farm. Grow a variety of peculiar crops that need to match up with their neighbors to grow and flourish. Some plants will spread across the farm, clone themselves, or even eat the other plants. There are even crops that will help keep the mists at bay for a short time.
When you're not busy tending to your crops, you can explore some of the winding trails the mountain has to offer. Discover new seeds, perks, and blueprints while adventuring. Each new discovery you come across in Moondrop unlocks new possibilities for your future farms. You'll even solve puzzles to learn about the mysteries of the mountain. Or, just cast a line and relax with some fishing!
Unfortunately, the encroaching mists can't be kept away forever. When they come, they wipe out everything. Return to the abandoned village of Oncewas to sell your peculiar crops, and help revive the once-thriving town. Rebuild run-down buildings to encourage villagers to return, and they can unlock new upgrades and skills for you to use on your future farms. Then, return to the mountainside and begin a new farm, embark on a new adventure, and see what you can discover!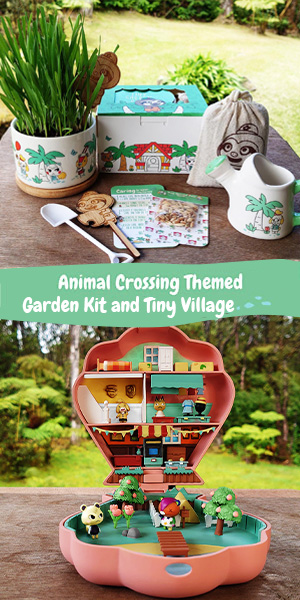 Available Now! 
You can find Moondrop on Steam and Itch.io. In fact, it's currently 20% off on Steam until July 13th!
For more farming, check out Big Farm Story, Brookhaven Grimoire, and Coral Island.