[dropcap]A[/dropcap]nimal Crossing fans have their eyes on Mineko's Night Market for quite some time now. Only very little was known about the upcoming social simulation game – up until now! In a new interview with Brent, the creator behind the game, we were able to get some burning questions answered. Some may know him from his stunning work on Road Not Taken or the beloved MMO game called Glitch, that also had shared a lot of similarities with Animal Crossing. Now of to a new adventure, Brent was kind enough to spare some of his time to answer a few questions we had about Mineko's Night Market.
As we started our interview, we were especially intrigued to know more about the main activities in the game. As the first gameplay trailer (watch below) had hinted at farming and mining. When we asked Brent about this, he stated "We will have things like fishing, mining, and gardening, but those are almost secondary, or complementary, to the nature of exploring the world".  
Exploring and adventuring the world, is something that other similar games have been lacking in, only providing a rather small world with little to no exploration elements. Fans of the Animal Crossing series have long asked for a bigger village allowing for more exploration. We can't wait to uncover all the hidden secrets in Mineko's Night Market.
Furthermore we asked Brent what he thought about people comparing his work to Animal Crossing, his thoughts on this "It (Animal Crossing) was a huge inspiration for sure! I think we'd like to share that same general feeling of a happy world, community, and general pleasantness..".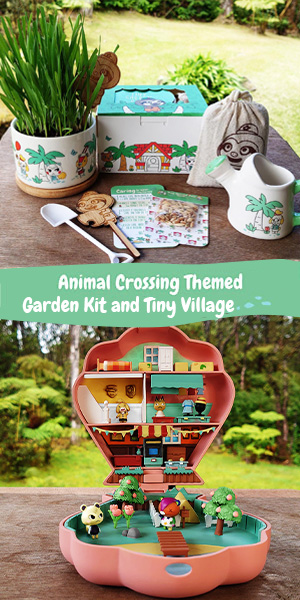 On the question whether or not he wanted to release the game on other platforms than just PC and Mac, Brent explained he is open to bringing the games to consoles and even expressed his excitement about a possible Nintendo Switch Port,"We would LOVE to get on the Switch" he says.
You can read the full interview with Brent on Mineko's Night Market below.
---
Mineko's Night Market
myPotatoGames: In the first trailer we could see some mining, fishing and what seems to be farming. What main activities can players look forward to in the Game?
Brent: I can't really say there are dominant activities that would occupy a player's time more than others. We will have things like fishing, mining, and gardening, but those are almost secondary, or complementary, to the nature of exploring the world, forming relationships with townsfolk, and learning about the mysteries of the town. There will, however, be a unique event for every market of the year (16 in total) featuring activities like cat racing, sumo suit wrestling, and the karaoke contest, replayable on an annual cycle. I am hoping those would be the activities players look most forward to 🙂
myPotatoGames: We also couldn't oversee what appears to be a crafting bench in the first trailer – will there be a crafting system?
Brent: Yes, there will be a crafting system. The crafting shown in the trailer is a rudimentary version of what it will ultimately be like. We are not looking to focus a ton of the players' time on grinding on the resource > craft > sell loop, so I think we have some leeway into making the experience less gruelling than the term "crafting" seems to infer nowadays. What we are aiming for would be more akin to "Wario Ware meets Cooking Mama" where the player faces a gauntlet of microgames in order to create items. We are not quite there yet, but getting there!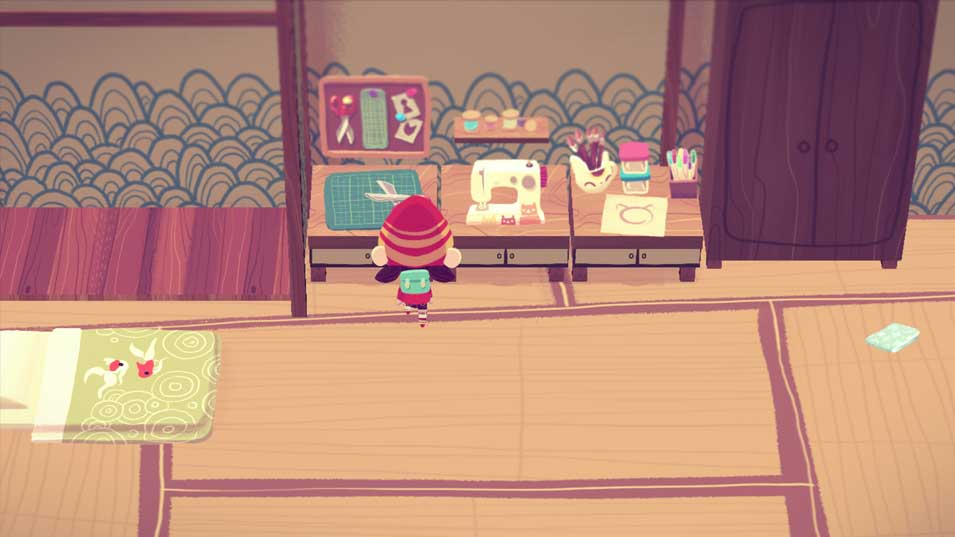 myPotatoGames: Players will be able to run a shop in the game. What can players sell? Can crafted items be sold? Will players be able to set prices? Change the look of the store?
Brent: Yes! Mineko will be able to sell crafted goods at her night market booth. A big part of selling your own goods is bartering with customers. So you won't be directly setting prices on items, but rather tailoring your sales approach on a per-customer basis. Getting to know the townsfolk, learning what they like to talk about and what they're interested in and negotiating deals based on gathered knowledge will be a big part of the merchant simulation portion.

myPotatoGames: Is Mineko homeless or does she have a home? If so can a player customize it?
Brent: Mineko lives with her father in town. We likely won't focus a lot of development on home customization, although special rewards/trinkets/collectibles will have a space for displaying. Most custom arrangement in the home, if any, will be for functional purposes. Showing/hiding particular tool benches/storage containers, setting up items your pets may be able to use, etc.
myPotatoGames: It seems the town has a cat problem. Do the kittens serve a purpose besides being super adorable?
Brent: Cats in town are not considered a problem, in fact, they're worshipped. They also provide a valuable resource for crafting– hairballs!
myPotatoGames: Many people compare the game to Animal Crossing, do you feel that Minekos Night Market has a lot of similarities to AC?
Brent: It was a huge inspiration for sure! I think we'd like to share that same general feeling of a happy world, community, and general pleasantness, but at the same time introduce more exploration and narrative to it.
myPotatoGames: Speaking about Animal Crossing, players love decorating, especially for seasons like Christmas. Will Mineko's Night Market feature anything similar to that? i.e decorating the town, or a home ( if applicable ).
Brent: We likely won't have a ton of decorative options in the home, as mentioned earlier, but decorating your market stall is something we'd still like to explore in depth. Thinking of various ways players could upgrade or deck out their stall for various holidays at a cost with the benefit of attracting more prospective customers is interesting. As long as there is functionality or practicality to it, we'll be open to exploring customization features.
myPotatoGames: How big is the world in the Game? Is there room for exploration?
Brent: We haven't sorted out exactly how big the world will be yet, but it will be quite large due to the number of different areas we will have, multiplied by the fact each area will have multiple scenes. The world will consist of multiple smaller towns, a more modern downtown area, countryside, a region with shrines/temples, beach/ocean, the multi-levelled Mt. Fugu, just to name a few. So yeah, the world is going to be a pretty decent size.
myPotatoGames: What would you say is the ultimate achievement in the game? Running a successful shop? Having a town full of cats?
Brent: As tacky as it sounds, the ultimate goal for the player is what they make of it. There will, of course, be a few longer term meta goals for the player such as restoring the Night Market back to it's glory days and discover the mystery behind Abe the Sun Cat, but the path you choose in achieving those goals are up to the player.
myPotatoGames: Do you consider integrating any sort of Multiplayer to Mineko's Night Market? Perhaps a 2 player co-op?
Brent: There are no plans for multiplayer. It may be too cumbersome to retroactively fit multiplayer into this game as-is, but would love to do a standalone multiplayer title using some of the same themes.
myPotatoGames: The Game is visually stunning. Did you develop the art style ? And what are your responsibilities on the project?
Brent: Thank you! We are a two-person team. I (Brent) do the art, programming, and silly dialog, while Brandi handles bigger picture story writing, producing, and lead QA, and both of us share design discussions equally. Almost every part of the game's design has both of our hands on it.
myPotatoGames: What Platforms do you plan to release the game on? The Nintendo Switch seems to be a good fit!
Brent: As of now, just PC and Mac. We are definitely looking into a couple consoles in particular, but no confirmation yet! We would LOVE to get on the Switch. So if anyone from Nintendo is reading this, GET IN TOUCH.
myPotatoGames: Do you have an anticipated release window?
Brent: We're shooting for late 2018.
Big thanks go to Brent for providing all the information on Mineko's Night Market. We will continue to deliver news about the upcoming game – so be sure to check back for more on Mineko's Night Market!