The developer of Lonefarm, Roberto Ortiz, has released new information on his upcoming farming and life sim game.
Lonefarm is an upcoming farming and life sim game created by sole developer Roberto Ortiz. In my previous coverage, I learned that Lonefarm has a unique take on the farming sim genre, in that it is a first-person horticulture mastery title. Not only that, but there is also a bit of driving simulator when you have to make town runs in your Volkswagen Bulli 76, a sort of truck version of the Volkswagen minibus.
Finer details.
Also, it should be noted that this farming game takes place on an island. Not just any ole island, an island in the middle of nowhere. You will find much peace as you spend most of your time alone. However, the island is not desolate.
After all, you will need certain supplies that aren't going to spawn out of thin air. You won't have to create them either. There will be a town that you drive to where you can interact with townsfolk, and purchase the goods and materials that you need to run a fully functioning farm, as well as decorate your own little cabin.
Roberto also recently released a small features list to give followers and fans a simpler idea as to what his game will be comprised of.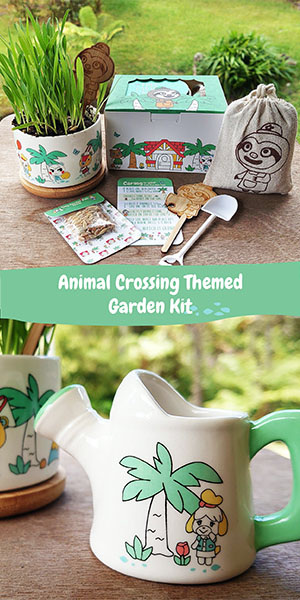 Take care of your crops. Buy soil, compost and seeds to harvest everything you can.
Decorate your cabin. Go to the stores in the nearby town and buy what you want.
Drive your Bulli 1976 to town. Load all your harvest in the Bulli and drive to town to sell it.
Behind the scenes of Lonefarm
As previously mentioned, the game is being developed by just one man who goes by the name Roberto Ortiz. Roberto, previously a programmer in a metroidvania-style game at a company in Mexico City, has been working on Lonefarm by himself since November of 2019. However, Roberto recently acquired the assistance of musical composer Matías Pantó back in May. Matías "likes classical music and flamenco, and his inspirations are Nobuo Uematsu, Joe Hisaishi, Kow otani and Takeo Watanabe."
Roberto has even given a closer look at the games that have inspired the creation of Lonefarm. Robert states,

"I love games where you can find secrets and collect things, as well as interact with devices. Push buttons, open valves, open and close doors, etc. Lonefarm is a representation of this personal taste. In addition, many games have inspired this development, such as: My Summer Car, Gone Home, Stardew Valley and Firewatch."
Lonefarm Video
More info.
Lonefarm is still quite deep in development. When the game is ready for Early Access, it will be released on Steam for both Windows and Mac.
For more information on Lonefarm, you can check out the official website. To stay up to date with what is going on in the development department, I highly recommend that you follow the game on Twitter.
For more super cool upcoming farming sim games, check out my coverage of Ova Magica, a farming sim with a creature collection twist.