Hokko Life let's you customize furniture or even build them from the ground up.
If you are not familiar with Hokko Life, it is an indie game much in the spirit of Animal Crossing. The life simulation game lets you hunt for bugs, spend a day fishing, decorate your home and meet plenty of friendly villagers.
Hokko Life also features an incredibly easy to use but yet powerful customization tool that lets you make your own furniture in the game. From chairs, to beds, arches and even bridges. There is no limit and letting your creativity run free in this game is just so much fun.
Many updates over the past year added plenty of new features such as a shopping district where you can check out other players creations or even showcase your own. In addition you will find plenty of shops to grab some new items for yourself. You may even find some brand new seasonal items just in time for this years spooky season!
New Nintendo Switch Update
Since it is now December 1st, Winter has arrived in Hokko Life, players from all over the world are sharing their holiday creations and the stores in the game now carry festive items you can use to cozy up your game!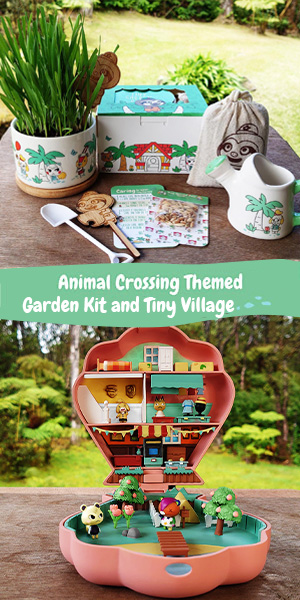 In addition the latest patch fixed multiple issues, such as disconnecting issues, problems with the game stuttering and more. You may check out the full patch note right here.

Hokko Life is Now Available on Console
The game launched as a Steam exclusive but since September you can now also play Hokko Life on Nintendo Switch, PlayStation and Xbox. If you haven't played it yet, I recommend checking out the adorable trailer below to see this village simulation game in action!
Wylde Flowers – Relaxing Open World Game
Wylde Flowers is all about relaxing, magic and gardening, take a look at this hidden gem for Nintendo Switch!