If you haven't taken a moment to check out Dredge, let alone play it, you really should. I have a review here that you can read, but it's a spooky, cozy fishing adventure that really nails  just about everything. You play as the captain of your very own fishing trawler as you explore a set of mysterious and remote islands, as well as the deep sea that surrounds them. Sell what you catch to the local markets, and spend your hard-earned money on boat upgrades that will allow you to carry more cargo, go faster, and fish deeper. While you're at it, unravel the mystery surrounding the islands by talking to the inhabitants and completing missions. Just, be careful about being out at night. You might not enjoy what lurks in the darkness. 
The Latest Update
Dredge has already released one paid DLC, called Blackstone Key, which gives players access to the locked workshop on Blackstone island, as well as a new engine option and talisman. However, the devs have recently released a new free update! This is actually their third free update, and this update includes some fun stuff, plus bug fixes.
This new update for Dredge now lets players customize their boat! After you acquire the dredge crane as part of the main quest line, you can head on over to Little Marrow where a new character has set up shop. The Painter will be able to make adjustments to the appearance of your boat. He starts with some basic options, but you'll be able to unlock more as you discover paint ingredients. Dig through the different shipwrecks, including the new ones added with this update, to find different flags. You can then take those flags to The Painter to have them recolored and displayed on your boat. The Painter will also allow you to change the bunting that's displayed (the little garland of triangle flags), including the color of it, too. 
Previous Updates
The Painter being added is the biggest, and best part of this update. However, Dredge does now have crab aberrations, or crabberations as per the Steam update page. As well as a new filter to the Encyclopedia to display crabs, which brings me to the other two free updates. The first free update added map zoom and map pins, so you can set one of 50 markers in 6 different types on the map to have reminders for yourself. They can also be viewed through the Spyglass. The second free update added Photo Mode, so you can take pictures of the different creatures you come across. These include 10 new aberrations and 8 new types of wildlife, and now the crab aberrations! There's also a Passive Mode, so you don't have to worry about the things that lurk in the night for a more relaxing experience!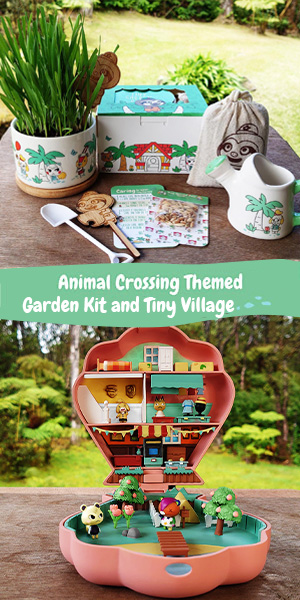 These are some great additions to an already great game. Plus, Dredge announced their next paid DLC, Ironhaven. This DLC will feature the mysterious Ironhaven Corporation who's looking to establish a drilling operation in the area to revitalize the towns. Their ultimate goal, however, is unknown, and you may yet uncover it through meeting new characters and helping the company build its operation!
Available Now
You can find Dredge on Steam, Switch, PlayStation, and Xbox!