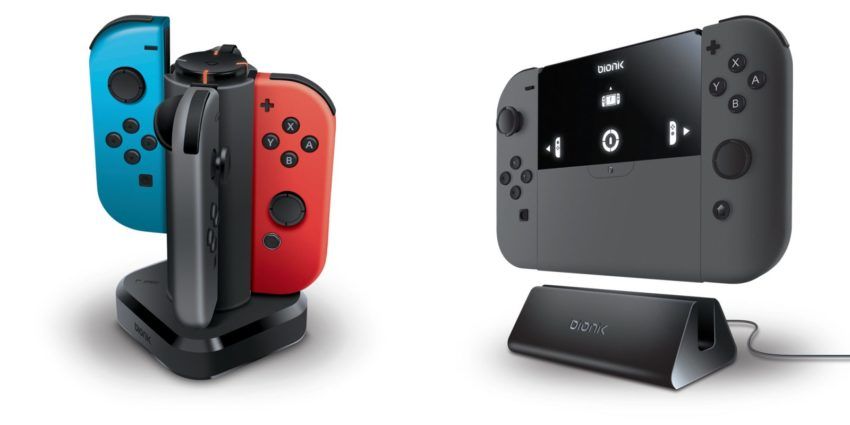 Bionik announces new Joy-Con Charger called the Power Plate
Bionik recently announced a new Joy-Con charger called the Power Plate for the Nintendo Switch. A date of when the technology will be available has yet to be announced but it should be "soon". The launching price is 49.99. You can click here to see Bionik's full listing of the Power Plate as well as their other Nintendo Switch products.
">
The recently announced device will let you charge your Switch's Joy-Cons with a 4,500mAh battery. The Power Plate can also charge up your Nintendo Switch with its USB-C out port.
Between the two Joy-Cons, there is an LCD screen. The LCD screen appears to be a charging indicator. The Power Plate charges itself via the dock that it comes with.
Source: Link