The Sanrio collection is making its way into every Animal Crossing Game.
After the massive success of the Sanrio collection in New Leaf Nintendo finally announced its return to Animal Crossing New Horizons and in addition it is now also coming to the mobile version of the popular village simulator.
If you have not played Animal Crossing New Leaf, with the help of a bunch of Amiibo cards you were able to summon different Sanrio designed items including some Hello Kitty themed furniture and even special themed villagers. 
Pocket Camp is getting a similar treatment now, although you won't need Amiibo cards. Simply log in to the game during the event period and you will receive a free Sanrio Clock as a gift from Nintendo.
Of course there will be a lot more, including special fortune cookies that can be purchased using Leaf Tickets. These fortune cookies will pack all the Sanrio collection items you could possibly dream of.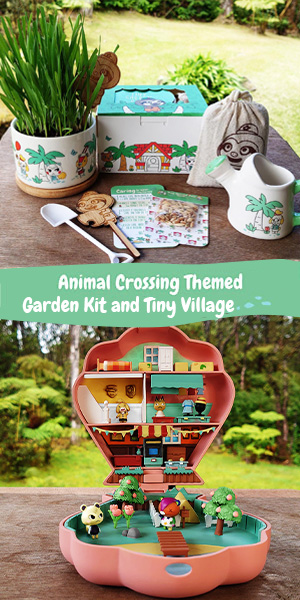 Craft Sanrio Items
You will also be able to craft Sanrio themed gifts and send them to your friends. According to Nintendo "Players will be able to craft Sanrio gifts to send to their friends". Your friends will then be randomly rewarded with different Sanrio themed uchiwa fans!
Animal Crossing Pocket Camp Sanrio event Release Date
The Sanrio event in pocket camp will begin on march 26th and conclude on May 10th. So make sure to login between those dates to receive your free Sanrio gifts.
Sanrio Amiibo Cards
The re-print of the Sanrio Amiibo Cards will be available in stores. Here is everything you need to know on how to get a pack on launch day.