It's Steam Next Fest time again! Last time, I found five cute and cozy games to play and wrote about them here. This time around, there are 10 games I thought fit the bill. These games are a fairly wide variety, so hopefully you'll find one you love, too! One has combat, but the rest are perfectly relaxing and stress-free, so perfect for kicking back for some fun. If you haven't tried any of these demos yet, I suggest you do it!
Bug & Seek
First up on the Steam Next Fest list is Bug & Seek! Once the lifeblood of the town, as well as the center of its economy, the Insectarium now stands abandoned. Someone stole all of the bugs and displays in the dead of night one day. Now, it's up to you to restore the Insectarium, and even solve the mystery of the Great Bug Heist! Catch over 175 real-life types of bugs. Use those bugs to fulfill requests, as well as restore the Insectarium to the once fantastic bug display it used to be. 
This demo was much shorter than I expected, and left me wanting more! With its charming pixel graphics and simple gameplay, Bug & Seek promises to be a perfectly relaxing game.
Coming this year to Steam!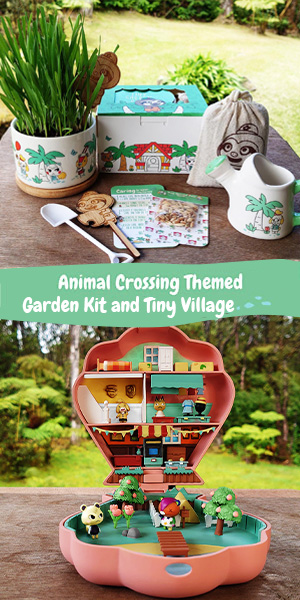 Cupid Island
Cupid Island is a cute life simulator all about bringing together couples and nurturing their blossoming relationships! You play as a Cupid, and it's your job to explore the human world and make couples. Once coupled, you can bring those humans to live on Cupid Island where you'll collect their Love, Joy, and Passion which will help expand the island. Build and customize absolutely everything from your own home to the looks of your couples. Farm, fish, dance, and even play soccer in your down time. And who knows, maybe you'll find your very own true love!
This was another short Steam Next Fest demo that I really enjoyed. It's adorable, charming, and just so positive. It definitely will give you the warm and fuzzies!
Coming to Steam January 2024!
Vexlands
If you enjoyed Forager, give Vexlands a try. You're a lone survivor deep within a cursed land and you need to explore the world by unlocking surrounding tiles. You do this by gathering resources that appear around you, sell them, and use that money to unlock new tiles. Those tiles will reveal more resources, loot, dungeons, monsters, and even disasters! Unlocking a tile also cleanses it of the mysterious curse surrounding it. Craft gear to help you in your adventures, and even build your very own home base with decor. You'll also unlock the ability to raise animals as you grow your home base. There's even cute hats to collect!
Coming soon to Steam!
Manitas Kitchen
In Manitas Kitchen, you play as Trexito, a Tyrannosaurus who has a dream to make pizzas! Your short little arms make that difficult, though. Under the supervision of a tiny, rude boss, however, you'll gather a team of other dinosaurs to make up a kitchen full of the best cooks. With a humorous crime drama narrative, you're sure to have a ton of fun with this one. You'll learn to make pizzas and get to unlock new recipes as you buy ingredients from the store.
I found this Next Fest demo to be quite a bit of fun. You get a little bit of story and a little bit of gameplay to get a peek into the whole picture. I did find Trexito to feel a little slow, and the movement felt a little clunky. However, this one seems like it'll be a ton of fun once released!
Coming to Steam and PlayStation this year!
Snufkin: Melody of Moomin Valley
Snufkin: Melody of Moomin Valley is a charming game with a classic storybook art style. It's easy to play and easy to navigate with a compelling storyline. You play as Snufkin, who's returned to the valley after a long winter, only to find a series of parks has popped up. These parks ruin the natural beauty of Moomin Valley, and Snufkin's determined to get rid of them all. Explore the beautiful valley as you remove ugly signs, knock over unsightly statues, and dismantle grotesque park fencing. Complete puzzles and gain friendly help using your trusty harmonica. Even sneak around park patrols to restore the beautiful valley to what it once was!
I loved this demo. It's an absolutely gorgeous game. I felt like I'd been dropped down into one of my childhood storybooks. Plus, it's easy to learn how to play. It's perfect for relaxing after a long day, and great for adults and kids alike!
Coming to Steam and consoles early 2024!
Nom Nom: Cozy Forest Cafe
Ever wanted to escape city life and run a cute, cozy little cafe out in the woods? Now you can in this Steam Next Fest demo, Nom Nom: Cozy Forest Cafe! This game is a relaxing cafe management game where you complete simple rhythm minigames to bake tasty treats. Serve a variety of adorable animal customers, and even talk to them while they enjoy their food. Even decorate the cafe to your liking with different wall colors, flooring options, windows, signs, and more! You can also design custom t-shirts to give away to your customers as a thank you. 
This demo was WAY too short. I got to experience a single customer, made one item for that customer, and decorated the cafe with a few options. I wanted more! What was there was so, so cute, though. Definitely keep your eyes on this one!
Coming to Steam soon!
Time to Morp
Time to Morp is like Pokemon meets automated machine production, and I'm all about it! You're in charge of building up this planet, starting with making use of the cute little creatures name Morps. Build them suitable enclosures, and feed them different materials to watch them transform and produce resources! Explore a vibrant, colorful world in search of new Morps, new resources, and exciting new biomes. Then, settle in and build a network of pipes, pumps, wires, tubes, and more to create an automated system. Use it to feed your Morps, or direct them where to go, and more!
This demo was a lot of fun. The colors are super vibrant, but work really well within the game. The Morps are fun to take care of, and exploring is interesting with the wild variety of terrain and plants. Plus, the people you interact with are quirky, which makes for fun dialogue. This game doesn't take itself too seriously.
Coming to Steam early 2024!
Horticular
Next up on my Steam Next Fest list is Horticular! You've been magically summoned by gnomes to restore a garden that's seen better days. You'll engage in a fantastic world where you have total creative freedom. Build and expand your garden. Use hundreds of unlockable surface types to create lush grasslands, lavish pond habitats, and ornate rivers. Decorate with a variety of items and plants, too. Create inviting habitats to attract back animal friends in order to restore the ecosystem. Just be sure to maintain the magic elements as magic will help you with unhappy animals, garden decay, and corrupted agents sent to sabotage you! 
I really enjoyed this demo, too. It was relaxing, even though there were objectives to complete. There wasn't a rush to complete them, and I could rearrange and redo my garden however I wanted. Plus, the sheer number of items promised in the full game, just makes me more excited. This will be the perfect game for designing gardens!
Coming to Steam soon!
Chill Town
Chill Town promises to be a soothing blend of idle game and life sim. And really, it reminds me of ACNH, but people instead of anthropomorphic creatures. You run around collecting resources on a beautiful island. Catch bugs, visit the shops or town hall, fish, farm, and tame cute creatures. Unleash your creativity in build mode and create your perfect home using a variety of different decor items. Even add your personal touch to the outside of your home with benches, light posts, and more. Even take care of your very own furry friend!
This demo was super cute. You got to interact with some of the townspeople and get an idea of what they're like, while learning how to fish and collect items. I'm thinking this will be a great alternative to players looking for more ACNH-like games! 
Coming to Steam soon!
A New Leaf: Memories
A New Leaf: Memories is an adorable new farming sim where you wake up on a mysterious beach with no memories of how you got there. The mayor has graciously gifted you a plot of land, and the townspeople helped equip you with the necessary tools. Grow a number of fruits and vegetables on your farm, and sell the produce or use them to cook fun recipes. Explore the island to find a network of caves where you can gather resources. Even take a moment to fish in the different bodies of water found across the island. Plus, raise farm animals, complete quests and build relationships, befriend an adorable cat or dog, and decorate! You'll be able to customize your look, as well as change your clothes. And of course decorate your home to create a cozy escape from farm work!
I'm sure we've all been eagerly awaiting A New Leaf: Memories, and thankfully they released this demo during this Steam Next Fest, because boy was it adorable. The demo shares just the basic first steps, but it was beautiful to run around and explore. Plus, the plot of land you get for your home is massive! I can't wait to see all of the fun farms people create! 
Coming soon to Steam!