My Time At Portia will be released this Tuesday, April 16th on Xbox, PS4, and Nintendo Switch! Don't forget to pre-order now to receive your special housewarming gift set.
What will the housewarming gift entail?
Jacket and Ripped Jeans (Outfit)
Lion with Wings Statue (Furniture)
Cuckcoo Station Clock (Furniture)
Rainbow Jelly (Consumable)
Dried Beef (Consumable)
500 Gols (Currency)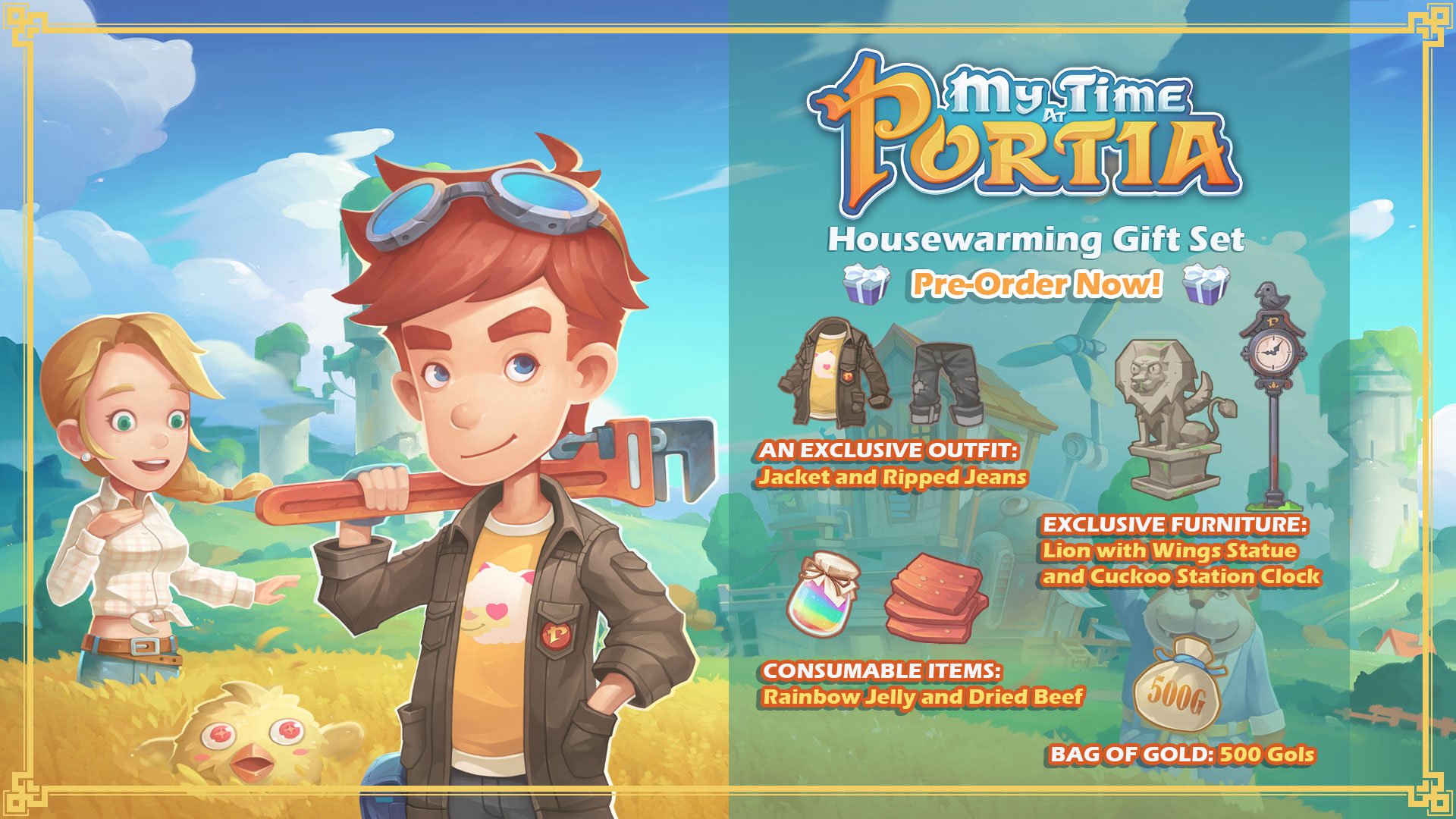 If you haven't played My Time At Portia yet, check out our review of the game HERE and if you'd like to hear more about the console release, check out the article HERE.
For more information about My Time At Portia and how it compares to the PC version, stay tuned to myPotatoGames. We will have a comparison article ready for you come launch day!