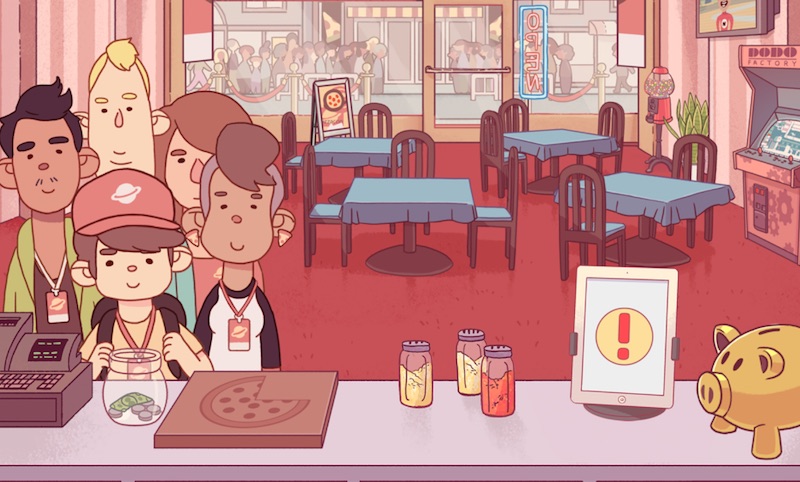 Quick Bits
Good Pizza, Great Pizza Coming To Switch
Run your own pizza restaurant in Good Pizza, Great Pizza coming to Switch in July.
Cooking simulation games are all the buzz right now. From Cooking Mama to Waku Waku Sweets, it's a great way to get inspiration for your kitchen while having a great time with your Nintendo Switch. Good Pizza, Great Pizza is a pizza restaurant simulation game that will give you the chance to run your own successful (or maybe not) pizza restaurant.
What to expect in the restaurant biz.
With loads of different toppings to choose from, you will be tasked with filling many different orders from all of the unique customers that come to your restaurant. As you successfully complete orders, you will unlock new equipment to expand your kitchen to help you complete even more complicated orders as they come.
The game was actually created by an individual that worked in a pizza kitchen for over four years, so you may even be able to learn a thing or two about making the perfect pizza. Good Pizza, Great Pizza will release for the Nintendo Switch on July 2nd, 2020.
Good Pizza, Great Pizza Trailer
For more information on Good Pizza, Great Pizza, be sure to follow the developers on Twitter.
For more great cooking games, check out my coverage of what's been happening in Overcooked 2.