[dropcap]N[/dropcap]ot too long ago, we posted about a number of images that had been allegedly leaked. These images depicted what appears to be Super Smash Bros. for Nintendo Switch. While Smash Switch rumors have been hot since before the Switch's official reveal, this is the first we've seen anything more than text and promises. It's easy to claim that these images are real, but here on the internet, we like to be a bit more skeptical. So instead of accepting the images at face value, we'd like to go through them and get a good look at what's available to see.
Analyzing Smash Switch Screens
Here's the first image, and likely the easiest one to try and argue against. As fans who played Super Smash Bros for Nintendo 3DS will know, this stage is available in that game. That makes it clear that this scenario tells us nothing new. HOWEVER, that's not quite enough to satisfy our skepticism, so we're going to compare the image above to a screen of the same stage from the 3DS. (And get used to that formula, as it'll be appearing fairly often in this article.)
This is already pretty strong evidence for these leaks off the bat. Above, you can see the Smash Switch version of this stage and to the right, the 3DS version. The lighting on the Switch is far more dynamic and the paper craft textures are more detailed than they are on the 3DS. Even the HUD is completely different! That doesn't prove anything, however, as this could have potentially been rebuilt in Smash 4 by hacking. We wouldn't count on it, though. That would be a lot of work just to fool the internet. Still, it would be best not to forget what happened with the Smashify "leak" of Rayman.
Next, we have two peas in a pod, here. These images both show Smash run, but it doesn't take a comparison to know that these images are the same sort that we saw with the Paper Mario Stage. These aren't Smash 3DS graphics. We suppose the same argument for the Paper Mario stage could be used here. It just seems unlikely. Who can do all that and is willing to put up with it to create a fake Smash Switch leak? Again, these images hold up fairly well, but there's still one more big one to cover.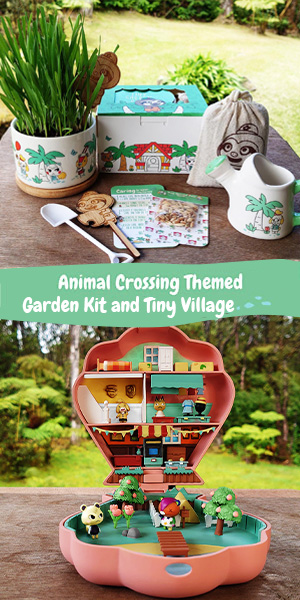 Now's the moment you've been waiting for. This image looks to be entirely new, right? Well, sort of. Break the Targets was present as a microgame in Smash Run on the 3DS. But again, the graphics don't seem to match. Secondly, this isn't new at all. When we first saw this image, it made us very curious, but we did a little digging and found this.
If this leak is to be believed, what we're seeing is a screenshot of the return of Break the Targets in Smash Switch, and this stage, in particular, happens to be exclusive to Yoshi in Melee. Again, it doesn't take a side-by-side to see the graphics don't match. If anything, this just makes the leaks stronger. There's no reasonable doubt that this is all entirely real! Right down the new HUDs for split screen and the return of character-exclusive Break the Target stages.
But let us know what you guys think. Does someone have the skill and will to fake all of these screens, or will we most likely be seeing these in a Smash reveal at this year's E3? Post your thoughts in the comments below and keep checking back to see if we uncover any more secrets to these games and more! Check out our original article on these screens, if you want to know more.