June Games — Keep an Eye Out For These on Switch, 3DS, and More
How do you feel about this story?
June is approaching fast and with that come E3 and the games we'll be playing all Summer. Like last month, we're going to outline just a small sample of the upcoming June games. It may be too soon to try and guarantee the quality of anything on this list. However, we'd like to keep a close eye on these titles and suggest that our readers do the same.
This article was written before E3, just to be clear. We update weekly with any games coming to notable systems and E3 is likely to surprise us with something. Therefore, it would be smart to keep an eye on our page, as well, for any updates. Also, we focus a lot on Nintendo systems. While we might include games from other systems, we tend to look for games fitting under a more casual banner.
With that out of the way, let's begin!
June Games for Nintendo Switch
GoNNER – Remember all that frustrating roguelike action we got last month? Were you aching for more? You're in luck! GoNNER, an indie rage shooter developed by Art in Heart and published by Raw Fury (a fitting name), is making its way to the Switch, this month. Back in October, it already found its way onto other consoles and Steam, but now you can play it on the go. This game's chalkboard aesthetic, procedural generation, and addictively difficult gameplay will keep you going for a while. (Launches 6/8/17; $9.99)
Cars 3: Driven to Win – With a new Pixar movie comes another video game adaptation of the film. This one appears to focus primarily on the racing, centering the story around your opponents in each race. With a racing mode and battle mode available, it may be just the thing you need to come down from that Mario Kart high that overshadowed the last month. (Launches 6/13/17; $59.99 Get it here Switch/WII U, PS4/PS3, Xbox One/360)
ARMS – It's finally here! If you've been following us, you know how excited we are for Nintendo's next big title. Arms appears to have all the depth and fun it needs to survive the Summer, but we already wrote plenty on that. Instead, tune into the Global Testpunch and give the game a try for yourself. (Launches 6/16/17; $59.99 Get it here )
Cave Story+ – There's not a lot to say, here. Cave Story is an old indie Metroidvania title that showed us all how indie is done. If you knew about it before, this is the same game you already know. This game is accessible to most players, and it has an easy-to-follow story and adorable pixel art graphics. The soundtrack is a classic that will surely be stuck in your head if it isn't already. (Launches 6/20/17; $29.99 Get it here )
(RiME, which we covered last month, and Shakedown Hawaii are slated for Q2 and Spring, respectively. By process of elimination, they should release this month, but that's far from a guarantee. If we get word that they are releasing this month, then we will update this page with info regarding them.)
June Games for Nintendo 3DS
Of Mice and Sand – Did you miss out on Fallout Shelter? The game where you raise post-apocalyptic survivors in an underground base and do your best to keep things from falling apart? Developer Arc System Works and publisher Circle Entertainment has the solution for you. This title will let you take control of a large vehicle in the desert and populate it with mice that will help you build your dream tank. Then you can manage the mice living there to maintain the vehicle, cross the desert, and take on quests for resources. (Launches 6/1/17; $7.99)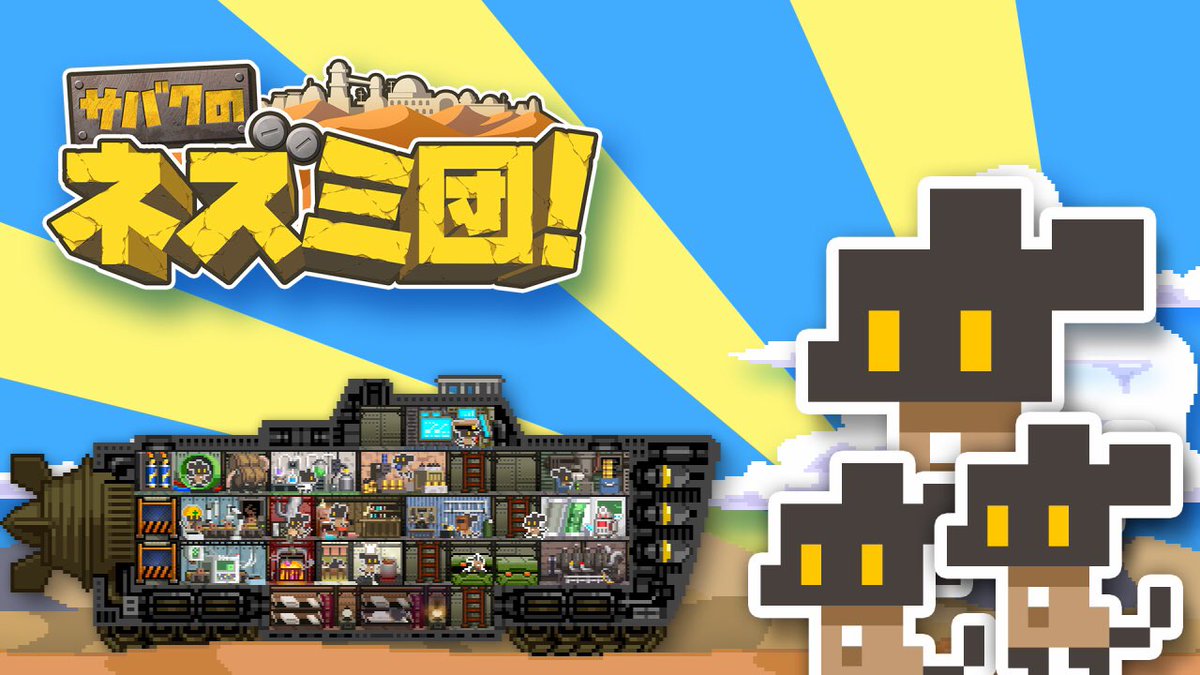 Farming Simulator 18 – This farming sim developed by Giant Software is probably the perfect game to soak up a lot of time. If you're waiting for a certain game to come out or want to buy something that'll last you a long time this is probably a reasonable place to start. Run a farm, plant your crops, breed and raise animals. You're in charge and no one can say otherwise. (Launches 6/6/17; $29.99 Get it here – ON SALE )
Ever Oasis – This is another one of those games that will likely define the month. Just as well that it comes closer to the end, then. Ever Oasis puts you in charge of a budding oasis, one of the last bastions of life in a seemingly endless desert. With the help of a water spirit and any adventurers you can bring with you, you'll go exploring and taking on quests out in the desert sands. (Launches 6/23/17; $39.99 Get it here )
RPG Maker Fes – Creative tools! Creative tools from every angle! This 3DS version of the computer program will allow you to create and share RPG games on the Nintendo 3DS. There will be another app available for those that just want to play games made with this program, but we'll likely hear more about that at E3. (Launces 6/27/17; Price $39.99 Get it here )
Other
Crash Bandicoot N. Sane Trilogy – 3D platforming fanatics rejoice! Crash is back! This title is a solid remaster of the three main series Crash Bandicoot games and it's coming to PS4. If you missed out on it back in the PS1 era, or you just want to play it again for old time's sake, this title is for you. (Launches for PS4 6/30/17; $39.99 Get it here)
How do you feel about this story?