Indie Highlight
Baldo Set To Release This Summer As A Switch Timed Exclusive
Earlier this year, My Potato Games posted an article about the exciting upcoming action-adventure RPG that is Baldo. The developers of Baldo are an Italian indie games studio (NAPS Team) consisting of just two people. Busy working on the game, the small studio weren't able to post frequent updates. Some people were frustrated by this, and some forgot all about the game. However, NAPS Team hadn't forgotten about us. It was a pleasant surprise to see gameplay footage of Baldo in yesterday's (17/03/20) Nintendo Switch Indie World Showcase, where Baldo was easily the highlight. But that's not the most exciting part. We now have a release window of August 2020, when the game will be released digitally as a Nintendo Switch Timed Exclusive (essentially meaning that it will be a limited edition game). 
About:
Baldo is a Zelda-inspired action-adventure RPG game with a cel-shaded art style. Many people have compared the game's art style and vibes to that of Studio Ghibli and Ni No Kuni.
Announcement Trailer:
There isn't a huge amount of information about Baldo available. However, the following Nintendo announcement trailer, shows that in-game action is top-down, but that the game's pseudo-realistic backgrounds are 3D.

The description beneath the game's announcement trailer says the following: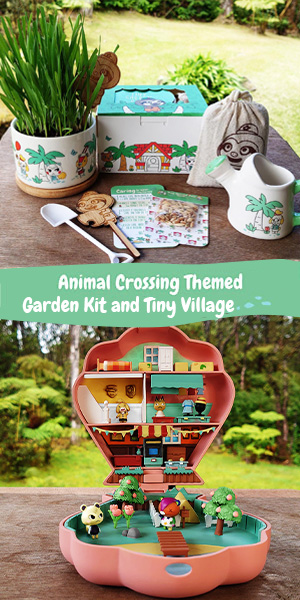 'The prophecy came true, the pure child is born. The no heart creature sealed in the underworld by the wise owls is about to rise again. The game is set in the world of Rodia, a journey into a magical land full of mysteries to discover. Baldo is an action adventure rpg, full of puzzles and intricate dungeons to solve. Traveling around the world, Baldo will interact with many weird and funny characters scattered everywhere, to complete the main story quest and many other side quests. You'll travel into an open world map discovering new towns and people, fighting enemies, locating hidden temples and collecting objects to get new weapons or items to use.'
Nindies Showcase Trailer:
In yesterday's Baldo trailer, we got a short summary from the game's actual art director of what Baldo is all about. With NAPS Team "Being fans of all great action-adventure RPG's and of iconic Japanese anime", they had always had a "dream to create something that unified those two things". The Indie studio "wanted a game that would be a journey to a magical world full of fantastic characters, complex dungeons to face and puzzles to solve".
The cost of the game has not yet been announced, but will likely be specified on the game's Nintendo page in due course.