Animal Crossing
News
Animal Crossing New Horizon – Developer Talks Pocket Camp Connection, Villager Home Location And More
During Nintendos Treehouse Livestream directly from the E3 in Los Angeles, no other than Aya Kyogoku herself spilled some more details on Villager home placements, connection with PocketCamp and a lot more!
We have recently put together a quick guide on some of the biggest new features coming to Animal Crossing New Horizons, including multiplayer, fishing improvements, weather enhancements and more!
Today some new details about the upcoming game were released. Aya Kyogoku mentioned in Nintendos Treehouse Livestream that no connection with Pocket Camp is currently planned, however she points out that there might be crossover events in which one game would advertise the other. This is a common practice in video games, Nintendo has recently released another Splatoon themed cookie in Animal Crossing Pocket Camp.
Aya also went into more details on how villagers will move into your island town. In recent games like Animal Crossing New Leaf, animals who you invited to move into your town would place their home wherever they wish and destroy any garden or paths in its way. In New Horizons the animals will propose a position where they would ideally like to live, you can then decide if that location is good for you. In case you do not agree with the proposed location, you can then freely decide the exact location the villager should place their home in.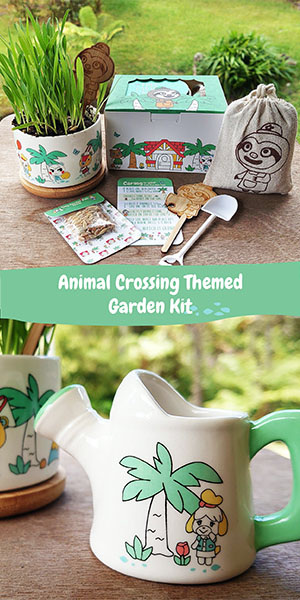 This is a feature most fans of the series will be excited about. Creating paths is now even easier in Animal Crossing New Horizons which is a great addition to being able to place your animal homes wherever you like and actually being able to create a town layout with proper paths.
Last but not least Aya mentioned that there is no distinguishable difference between masculine and feminism features, and all facial and hair features can be changed at anytime and applied to any character.
You can watch the entire talk, including more than 20 minutes of new gameplay footage over here. We have also created some exciting Animal Crossing New Horizon phone wallpapers, make sure you grab yours over here.
If you want to join our thriving and rapidly growing Animal Crossing New Horizons group on facebook and express your excitement for the game with others, head over here!
For the most excited fans – you can now pre-order Animal Crossing New Horizons on Amazon!