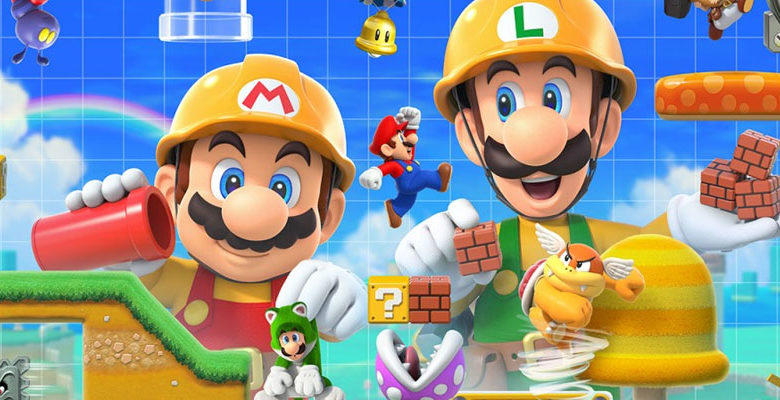 News
Super Mario Maker 2 Treehouse Coverage
This years Nintendo Treehouse had a lot of awesome gameplay, including Super Mario Maker 2.
The Nintendo Treehouse this year was full of gameplay of all the upcoming games that we are super excited about, like Animal Crossing: New Horizons and Zelda: Link's Awakening. One special title that stood out (aside from AC:NH) was Super Mario Maker 2. With all the buzz recently surrounding this epic game, we were sure stoked to actually get to see a little gameplay ahead of its release on June 28th this year.
A bit about SMM!
In case you are new to this series, Super Mario Maker is a creation/platform game where you get to create very own Mario levels, and play them with friends. The original title was released in September of 2015, and received overwhelming positive reviews. The gameplay footage of Super Mario Maker 2 from this years E3 shows just how much the series has evolved from the original title.
What's new?
Many new features have been added to Super Mario Maker 2 to help streamline the level creation process. One such feature is the introduction of an items wheel. This gives ease of access to all the items one needs for all the different interactive pieces in the game.
Now you can quickly choose whether you want a fire blasting flower to heat things up, or one of those awesome feathers and take to sky! With so may amazing options to explore, we certainly can't wait to get our hands on SMM2. If you want to see many more of the new features coming to Super Maker Maker 2, check out the footage from the Nintendo Treehouse below. If you would like to pre-order your very own copy of Super Mario Maker 2, you can do so right now by clicking here.
Treehouse gameplay footage part 1
Treehouse gameplay footage part 2
Treehouse gameplay footage part 3