This is your last chance to get the Animal Crossing inspired Clamshell Diorama.
The Tiny Village captures all the adorability of some of the most iconic and nostalgic toys and games, and puts them in a little world all for you. This adorable little toy that opens and closes comes with four dolls ( and now even 4 more villagers! ) and some trees you can place right away – and it fits right in the palm of your hand.

The Animal Crossing Polly Pocket inspired Clamshell Village will only be available for a very limited time and will become a rarity shortly after! there are only a few left once these sell out, the Tiny Village Pals won't become available again.
20% off your entire order and free Bell Bag
Use coupon code COZYWEEKEND during checkout to receive 20% off your order and a free bell bag with every purchase $60 and up! The sale also includes the a Tiny Garden Pals an Animal Crossing themed gardening DIY kit!

Only valid until Saturday, November 5th. Head over here and grab some early Holiday gifts and/or treat yourself!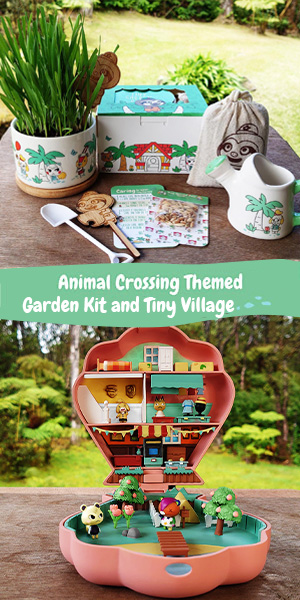 Check out the TikTok video of a Tiny Village Pals unboxing from user @littledreamtoys, thank you so much for sharing!