QR codes were first introduced in Animal Crossing: New leaf. Since then, plenty of creative people have created and shared awesome designs in the form of QR codes on the internet. Therefore many Animal Crossing fans will be pleased to know that this feature is also in New Horizons. Here's how to scan QR codes in Animal Crossing: New Horizons.
What Are QR Codes In The Context Of Animal Crossing?
QR codes are a way of sharing custom clothing, art and tile designs with others. Since the release of Animal Crossing: New Leaf in 2012 in Japan (and in 2013 everywhere else), Animal Crossing fans have been sharing cute, cool and impressive designs on the web. Having been nearly 8 years since the release of New Leaf, there are loads of amazing QR codes for players to use in New Horizons.
How To Scan QR Codes
First of all, make sure to install the Switch Online app on your mobile phone and link your Nintendo account.
Before you can start scanning QR codes, you will need to establish a NookLink connection between your Switch console and the Nintendo Online app. In order to do this, press the – button on the title screen of New Horizons, which opens the settings.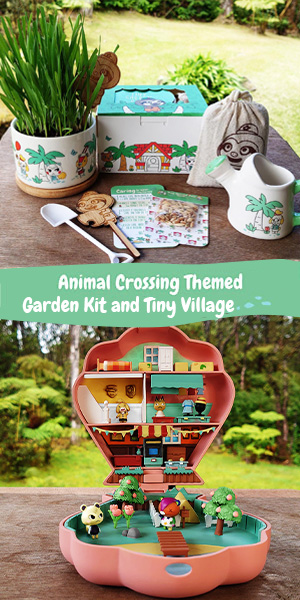 Tom Nook will appear and give you options to choose from. You'll want to select the 'NookLink Settings.' option and then choose 'Yes, Please!' when asked if you'd like to connect to the internet. After this, you will have a NookLink connection between New Horizons and the Switch Online app.
Now, you will be able to begin scanning QR codes via the Switch Online app. To do this, open the app and select Animal Crossing: New Horizons from the 'Game-Specific Services' section
This will open the 'NookLink' screen, where you should select 'Designs'
You will then be given the option to scan a QR code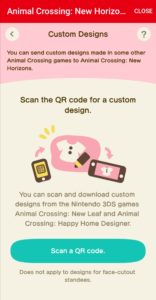 Once you have scanned the QR code of your desired custom design, it can be downloaded in Animal Crossing: New Horizons
To download it in the game, first, press the ZL button to whip out your NookPhone and select the 'Custom Designs' option.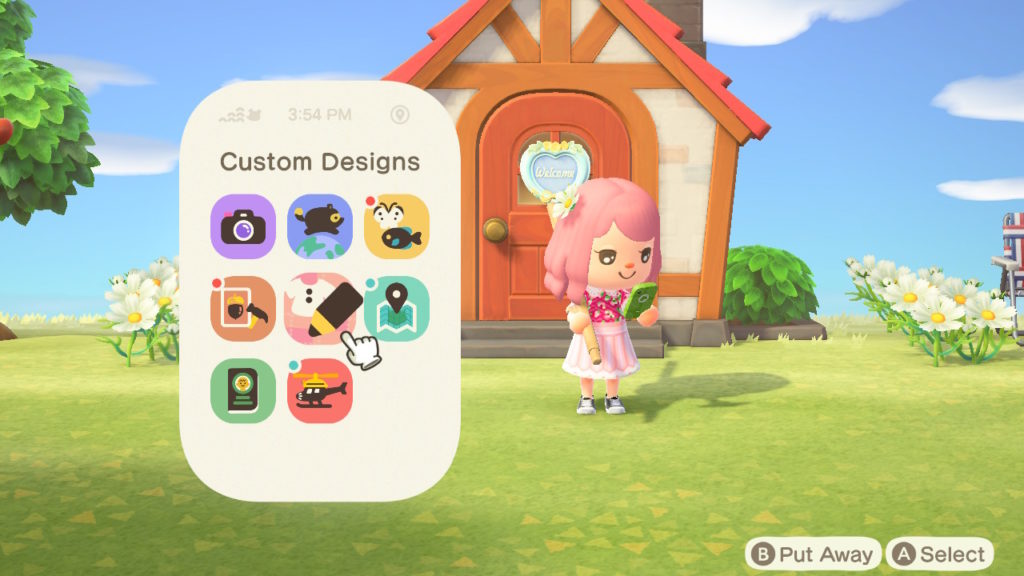 Next, use the R button on your console to where Pro designs are stored. Then move your cursor over a free PRO Pattern slot and press the + button. When asked if you want to connect to the internet and download a custom design made for Nintendo 3DS Games, press download. You will then be told that a PRO custom design was found, and to select a save slot. Press 'OK!' to this.
Then, select an empty PRO Pattern slot by pressing A. You will then be asked if you wish to overwite 'PRO Pattern'. Select 'Overwrite it', and the slot will be replaced with your chosen QR code's design.
To wear your new Pro Design, access the Pro Designs section in the Custom Designs 'app' on your NookPhone if you haven't already. Then simply select your design by hovering over it and pressing the A button and select 'Wear'.
The ability to use QR codes is a great way for your character to look their very best, even in the early stages of the game.
Below, is a video with 500+ QR codes. As the video is rather fast-paced in order to include that many codes, it may be a good idea to slow down the video's playback speed.