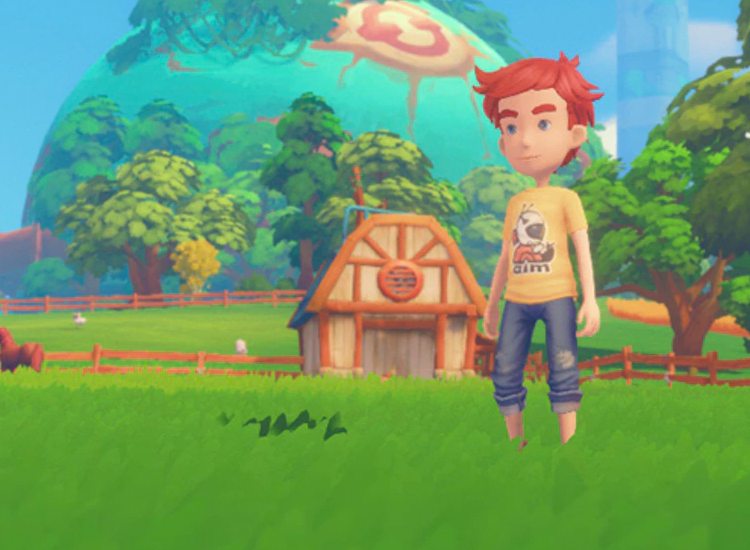 Team17 E3 2018 Lineup Revealed
Today we learned that Nintendo has finally given it's E3 presentation a name. The event is called Nintendo Direct: E3 2018. The big N will let players get hands on with games like Pokemon: Let's Go on Nintendo Switch. To further get fans excited about this years E3 – Team 17, responsible for amazing games like My Time at Portia, has announced it's E3 lineup.
The long awaited and highly praised game (My Time at Portia) has been released on PC a few months ago. Check out our Early Access Review here. The game will come to console later this year. Team 17 will host an event showing of the game running on console for the very first time. Genesis: Alpha One will be at the show as well. Check out Team 17's full press release below!
Genesis: Alpha One – *World First Console Hands-On* / Developed by Radiation Blue – Genesis: Alpha One combines a mix of genres including rogue-lite, FPS and ship-building. You explore a randomly generated universe, farming resources, dealing with alien infestations and cloning new crew members. It will be releasing on Xbox One, PlayStation 4 and PC in 2018

Planet Alpha / Developed by Planet Alpha ApS – PLANET ALPHA is an atmospheric side-scrolling platform adventure game. Combining fast platforming, creative puzzles, stealth mechanics and a unique art style to create an unforgettable experience. It will be releasing on PC, PS4, Xbox One and Switch in 2018

Mugsters / Developed by Reinkout Games – Mugsters is an action-packed, fast-paced chaotic puzzler where you must outrun, out-manoeuvre and outsmart your enemies by experimenting with different sandbox levels, vehicles, environmental traps and explosives. It will be releasing on PC, PS4, Xbox One and Switch in 2018

My Time at Portia – *World First Console Hands-On* / Developed by Pathea Games – My Time at Portia is an engrossing 3D sandbox RPG set in a beautiful post-apocalyptic world inspired by Animal Crossing, Harvest Moon and Dark Cloud 2. Cut down trees, forage for herbs, mine in the ruins and even grow your own garden as you work to restore your workshop. It is currently in Steam Early Access with a full release on Xbox One, PlayStation 4, Nintendo Switch and PC due in 2018