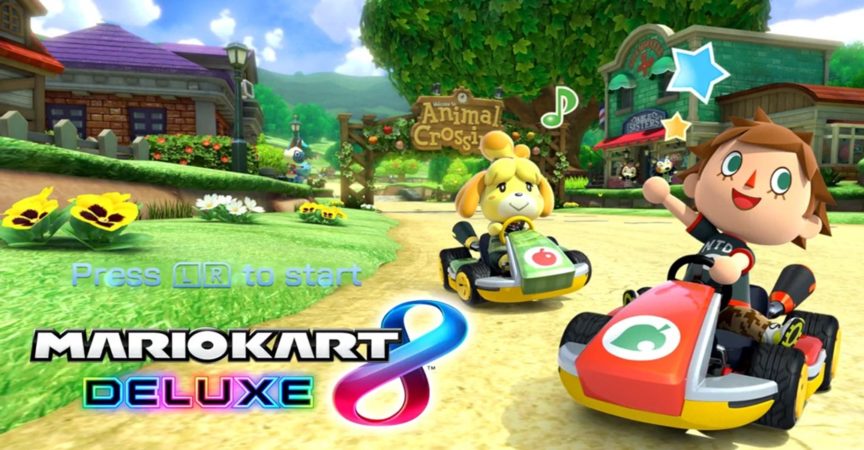 Mario Kart 8 Deluxe Review — Party Racing Done Right
With the release of a new Nintendo system, a new Mario Kart was bound to follow shortly after. Nintendo didn't disappoint at all, though, with the short lifespan of the Wii U, it was unlikely we'd see a brand new one. Instead, we received an enhanced port of Mario Kart 8 for the Switch. While many may argue that this was a questionable move for Nintendo, the game is being well received. So with that, let's dive into Mario Kart 8 Deluxe to see how it really holds up in the series.
">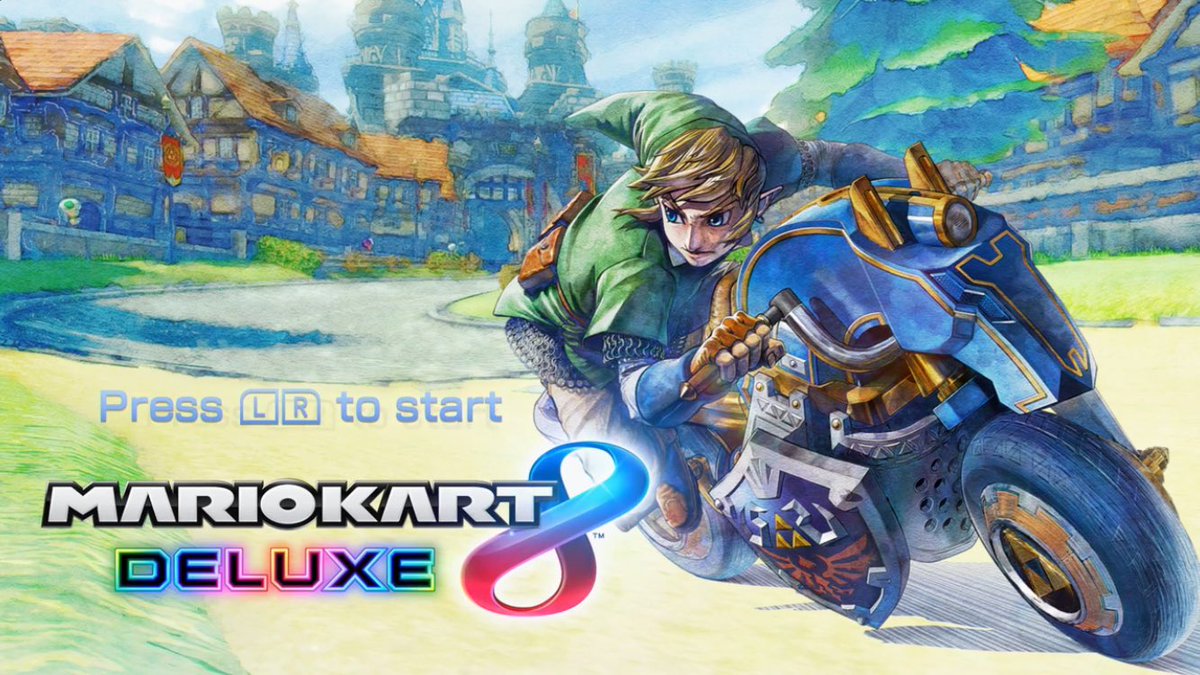 Mario Kart Racing Content
Before even starting up the game, it's clear that Mario Kart was never really geared toward single-player experiences. The game does alright on this front, but it can only really do so by substituting in computers for you to play with. This is a game that's always preferable with more players. Thankfully, we do have an online mode to help with that, but we'll get back to that in a bit.
So in Grand Prix mode, Nintendo gave us five difficulty modes and 12 cups with 4 courses each to play with. The difficulties affect the speed of the karts, the viciousness of the CPUs and can even flip the course like a mirror image. The courses have a lot of variety to them, ranging from a subway to a deep and mysterious forest. Some courses are mostly underwater, some are in outer space, and at least one is inside an active volcano. There's even a number of courses that reference other games, like Zelda, Animal Crossing, Excitebike, and even F-Zero! All of this content is also available for Versus races, but instead of playing full cups, you play individual tracks. You can also play in team races or time trials, but series veterans will already know that.
Changes
In fact, the new additions to the racing aspects of the game are fairly minimal. They mostly take the form of changes in mechanics and the items available to racers. Among these changes are the tweaks made to certain car parts, adding more variety to the builds players can craft. There's also the purple drift sparks, which allow you to get a third and even more powerful drift boost as you come around corners. It's especially interesting because the changes are difficult to notice for some of the less-skilled players. Higher level players will likely appreciate the changes to the gameplay, though.
Accessibility
On the note of skill, this games actually introduces a couple of safety nets for newer or less able players. These come in the form of smart steering and auto-acceleration. This means you don't have to press the A-button to go and you don't have to be a great player to avoid falling off the track. You can basically play without even touching the controller! This has some great side effects, meaning that nearly anyone can play. (We have an article here showing exactly that.)
Of course, you don't have to worry about that making the game more unbalanced for the more skilled players. As it turns out, if you have smart steering on, you can't get the third-tier drift boost. And of course, if you're not pressing the A-button with auto-accelerate on, you'll still go slower than you would've, otherwise. It reminds us of Mario Kart Wii. You could choose to have the game automatically drift whenever you turned, making your turns sharper, but this meant you wouldn't get the drift boost.
With that said, it's somewhat annoying that these options are automatically turned on, whenever you first play. You have to manually turn these options off in the vehicle select when looking at your stats. (You can also turn these off in the in-game pause menu, but that'll probably annoy the other players more.) Of course, we realize that the players more likely to find these options will be the ones that want to turn them off, so it's an understandable design choice.
Mario Kart Battle Content
This is where Mario Kart 8 Deluxe really stands apart from the Wii U version. In the original, battle mode was a selection of courses from the racing side of things. In the Switch version, the developers gave this game the battle courses it deserved. There are eight in total, and it's clear they were designed as arenas. On top of that, they added a new battle mode called Renegade Roundup.
In Renegade Roundup, players are split into two teams. One team chases the others with piranha plants while the other must avoid them. It's basically cops and robbers. When caught, players will be placed in cages, which other renegades can unlock by driving under them. The law wins if all renegades are caught, and the renegades win if time runs out, first. This happens to be one of my favorite modes, though it may help that I played this on the Dragon-Driftway-inspired battle course. It seemed to work very well on that stage.
Other stages include Luigi's Mansion, a block-based arena like in Super Mario Kart, Sweet Sweet Castle, a moon base, Urchin Underpass (from Splatoon), Wuhu Town (think Wii Sports), and the Battle Stadium (which isn't really based on anything). Each one clearly has strengths and weaknesses. Shine Thief, for instance, seems to work very well in Urchin Underpass and Wuhu Town, but leads to a lot of cheese on Battle Stadium.
Online
That's right, online is also a big part of this game. There's once again little that is truly new, here. It works very much as it did on the Wii U, though perhaps a little more stable. The online does its job, to be sure, but one change to the system allows you to switch your kart setup while in the lobby. This allows players to be a little more strategic about their setup based on the stages available. If players wanted to do this in the Wii U version, they would have to leave the lobby to change your setup. That's a certainly an improvement!
Conclusion
Mario Kart 8 Deluxe is a remake of Mario Kart 8, but with many of the major glaring flaws fixed. Characters that were clearly missing have been returned and the online is less of a pain to deal with. The game is at once more accessible and yet more competitive. The graphics are just as good and the soundtrack is as amazing as ever (with bonus points for adding "Splattack!" from Splatoon).  Most importantly, battle mode is back and better than ever with new stages and new modes. Our gripes with this title are relatively few. If you didn't have a Wii U or Mario Kart 8 before, this is a big recommendation.