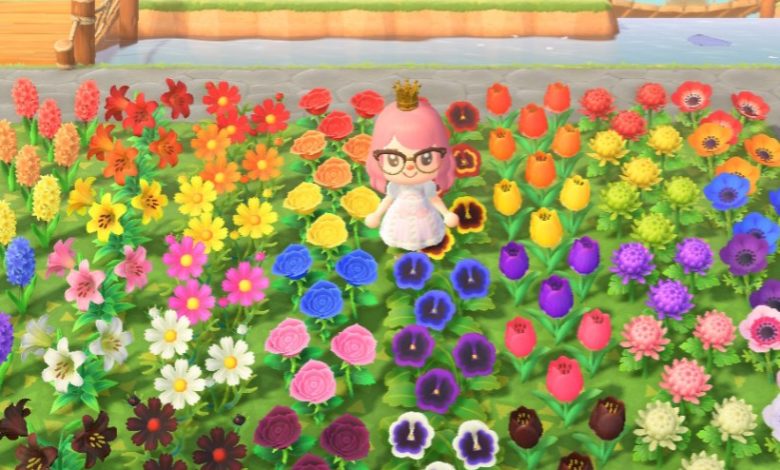 Just like in previous games, players can crossbreed their flowers in New Horizons to make their island more vibrant. Additionally, there are new breeds of flowers such as mums, hyacinths and windflowers, meaning that there are now eight different types of flowers in the game. Your island will have three native breeds.
The first can be found once you have obtained a ladder whilst helping Tom Nook, and the other two breeds (alongside the first) can be purchased in the form of seeds from Nook's Cranny. If you're lucky, you may find new breeds of flowers on deserted island. However, the best solution is to visit the island of a friend who has them.
Crossbreeding flowers to create hybrids can take some time and patience, but is fairly simple if you place flowers correctly and water them daily, if it isn't raining. So let's get to it, here's how to create hybrids in Animal Crossing: New Horizons.
The eight different types of flowers available in Animal Crossing: New Horizons are: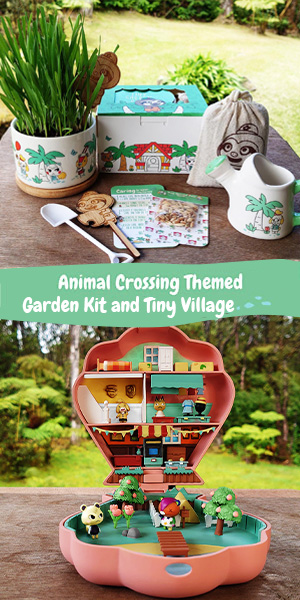 Mums
Hyacinths
Windflowers
Tulips
Roses
Lillies
Cosmos
Pansies
Like in previous games, you will need to place two different colours of the same breed of flower in a checkerboard-like pattern (shown below). This will give space for hybrids to grow.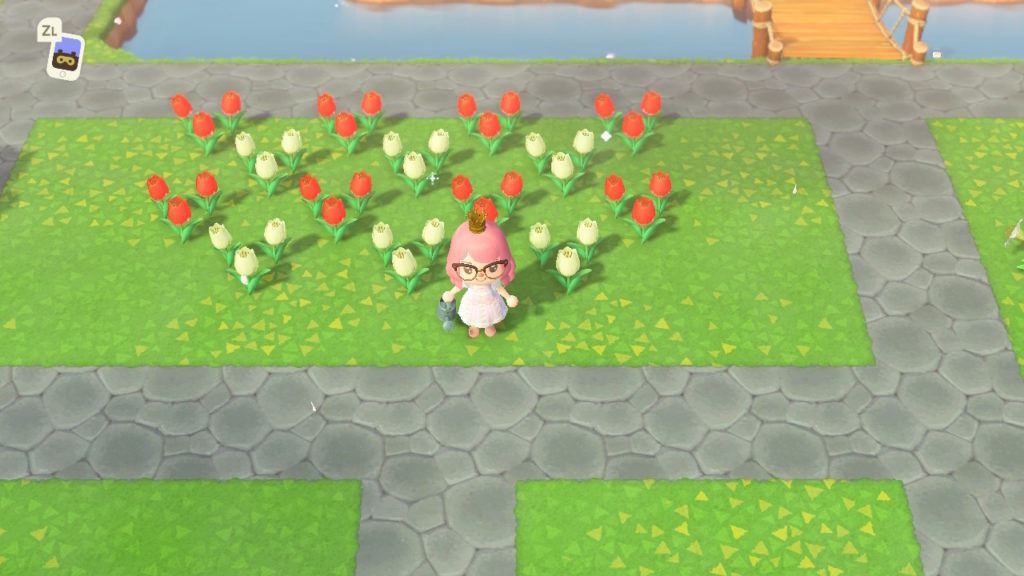 If you water them daily, or let the rain do it for you (you can tell if flowers are watered as they will sparkle), then hybrids will eventually begin to sprout.
Below are all of the hybrids discovered so far, and what two colours of each breed you need in order to obtain them.
Mums
White + Red = Pink
White + White = Purple
Purple + Purple = Green
Hyacinths
White + Red = Pink
White + White = Blue
Yellow + Red = Orange
Blue + Blue = Purple
Windflowers
Red + Orange = Pink
Orange + White = Blue
White + White = Blue
Blue + Pink = Purple
Blue + Blue = Purple
Tulips
Red + White = Pink
Red + Yellow = Orange
Red + Red = Black
Orange + Orange = Purple
Roses
Red + White = Pink
Red + Yellow = Orange
Red + Red = Black
White + White = Purple
Orange + Orange = Blue
Black + Black (and watered with golden watering can) = Gold
Lillies
Red + White = Pink
Red + Yellow = Orange
Red + Red = Black
Cosmos
Red + White = Pink
Red + Yellow = Orange
Red + Red = Black
Pansies
White + White = Blue
Red + Yellow = Orange
Red + Red = Purple
Orange + Orange = Purple
Blue + Blue = Purple