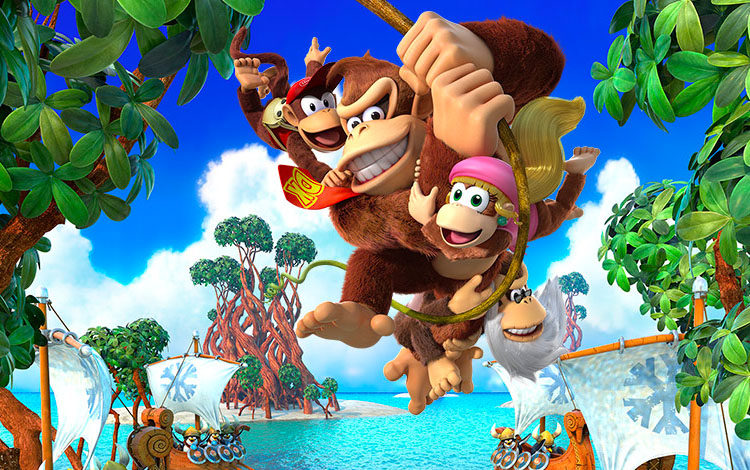 News
Donkey Kong Country: Tropical Freeze for Nintendo Switch
Donkey Kong Country Tropical Freeze will be released on Nintendo Switch as soon as May 4th. The next major game from Nintendo has already been released on Nintendo Wii U years ago, but for everyone who didn't own that console, the re-release is a chance to enjoy the latest Donkey Kong Game. The visually stunning game, packs tons of features, and fun. GameXplain has taken a closer look and compared the game to it's previous version on the Wii U. Take a look at the two Donkey Kong Country: Tropical Freeze gameplay videos for Nintendo Switch below.
You can pre-order the game for Nintendo Switch here.  If you are in need of some Nintendo eShop Cards to help you get new games, there is still time to join our Giveaway here.
About Donkey Kong Country: Tropical Freeze
This title includes all the fun and challenge of the original game, plus a new beginner-friendly mode that lets players enjoy this critically acclaimed adventure as groovy surfing simian Funky Kong. Funky Kong can double jump, hover, perform infinite rolls and even perform infinite underwater corkscrews. Thanks to his sturdy surfboard, even spikes can't slow him down.