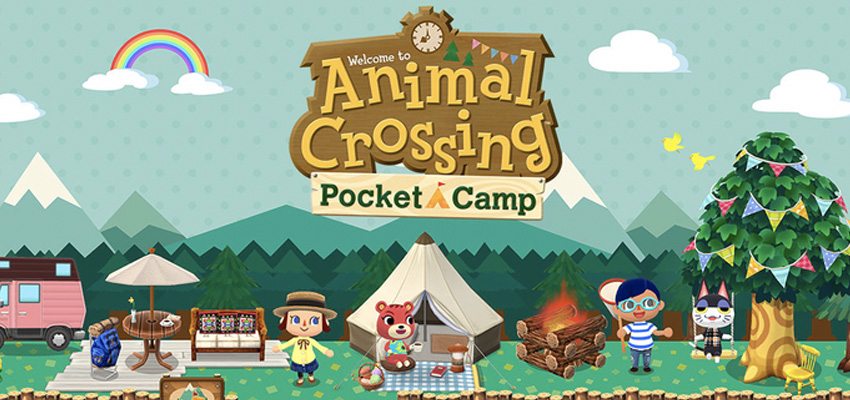 DeNA Comments on Animal Crossing Pocket Camp Reaction
DeNa is the developer behind Animal Crossing Pocket Camp. The first mobile game in the Animal Crossing series has been released in Australia. A rumored release date for early next week has been the most recent hot topic surrounding Pocket Camp. DeNa has talked Animal Crossing Pocket Camp and Mario run in the latest investor meeting. The developer mentioned that first reactions were very positive. According to DeNa fans of the series acknowledge that the mobile game captures the spirit of Animal Crossing well. Check out the full translation of the conversation below.
">
Do you have any comment about your impressions of Animal Crossing: Pocket Camp, which has been released in Australia?
Animal Crossing: Pocket Camp is currently only available in one country, and has not been available for very long, so I would like to refrain from commenting. Many articles written by those who have had a chance to play the game have commented that Animal Crossing: Pocket Camp does a great job in recreating the feel of the Animal Crossing series on smart-devices, and that is my impression as well.
Are you planning marketing measures to attract sufficient attention for the global release of Animal Crossing: Pocket Camp?
We consult with Nintendo about the start of distribution for each Nintendo partnership title. We feel that Animal Crossing: Pocket Camp has had a strong response on social networks since the start of distribution. I expect that this title will draw sufficient attention.
In the Nintendo Alliance, are there possible opportunities for you to expand your revenue sources from initiatives other than smart-device game development?
We have formed a capital alliance with Nintendo, and are engaged in a mid to long term partnership with them. Our initiatives broadly fall into two categories: the join development and operation of smart-device game apps, and the joint development of the My Nintendo service operation platform. For the latter, we do service development and receive development fees.
I believe that your revenue for Nintendo partnership titles has mainly centered on Japan, North America, and Europe, but do you expect contribution from other regions to grow going forward?
I believe your understanding is essentially correct for our results to date. We expect that we will be able to grow the user base in a variety of regions outside Japan, North America, and Europe.
If the decision is made to distribute titles from the Nintendo Alliance in China, would DeNA still receive revenue from backend work?
There have not been any decisions made about distribution in China, so we would like to refrain from commenting at this time.
Are new users for Super Mario Run increasing?
Generally, downloads tend to be strong for IP titles in the early days after launch. For Super Mario Run, I believe we have been able to excite users again through updates and a special price offer for a limited period. Going forward, we will operate the game to allow both existing and new users to enjoy the game.
source