Cooking Mama is back with its most refined and advanced version of the franchise yet. Cooking Mama Cookstar will be coming to Nintendo Switch this month and will also make its first appearance on PlayStation 4!
90 Whooping Recipes
For the very first time the popular cooking series is going to be available on a console that is not a Nintendo System. With its debut on PlayStation 4 this Cooking Mama game will feature a whooping 90 recipes, a multiplayer mode and even a vegetarian mode.
All dishes are inspired by different cultures from around the world. Croissants from France, a Schnitzel from Germany and a good old fashioned Cheeseburger from the US. Your cravings will surly be satstified in the latest and newest installment of the game.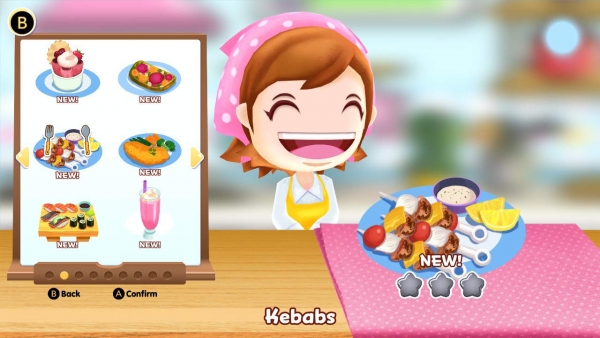 Multiplayer – Eating together is more fun
Cooking Mama CookStar will also feature a co-op mode in which you can do a cook off with one other friend! After all cooking and eating is just so much more fun when in the company of someone else, right?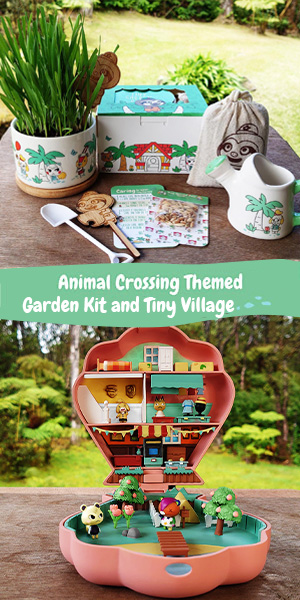 Cooking Mama Cookstar Release Date
Pre-Orders for Cooking Mama Cookstar have opened and you can secure your copy of the game for Nintendo Switch right now with an estimated delivery date of March 31st – right after Animal Crossing New Horizons release.
The PlayStation 4 version is expected to release a little later.
About Cooking Mama: Cookstar
Cooking Mama is back with their awesomest and funniest video game adventure ever. Cooking Mama: CookStar is a brand new Cooking Mama experience designed specifically for console. 
Cooking Mama: CookStar offers over 90 incredible new recipes for players to master. The menu ranges from classic Japanese recipes to the most delicious home cooking and the culinary soul comforts of today. 
Cooking Mama offers something for every taste. Not a carnivore? No problem! For the first time, Cooking Mama offers both traditional and vegetarian recipes: Burritos, Bibimbap, Bubble Tea, Baked Alaska, Poke Bowls, and much more.
Explore the diverse menu to find out what suits your taste. Don't think you have what it takes to become a master chef? Don't worry, Mama will take care of it! Just follow Mama's instructions to create delicious and decadent treats that you can share with your friends. Chop, mince, cut, and dice! With Mama's help, you can become the greatest cook in the world.
Cooking Mama Cookstar Key Features
Brand new Cooking Mama game designed specifically for console.
Completely new Vegetarian mode.
A total of 90 recipes in traditional and vegetarian mode.
Classic and fun new recipes like unicorn food.
Mix of traditional and motion control.
Multiplayer and co-op party games.
Up to two players.
Challenge Mode for experienced chefs.
Share your great creations with friends on Facebook and Twitter.