Welcome to Violet's Boutique!
Wylde Flowers is a beautifully crafted farming sim (and you can read my review here) where you play as Tara. She's a city girl who arrived in Fairhaven to help her ailing grandmother with the family farm. It needs a lot of restoring, and Grandma Hazel just can't do it alone. Plus, Tara's a witch! Grandma Hazel is too, and teaches Tara about her new powers. So, Tara's got a full plate. Learning to be a witch, restoring the farm, building relationships with the townspeople, and solving the mystery of Fairhaven is a full-time adventure.
Developer Studio Drydock even continues to impress the fanbase by actually listening to their criticisms and wishes. The first free update was released in December 2022, and gave players the ability to continue changing the seasons for continuous farming fun after the story is over. They also added more dialogue and the ability to go on dates with the person you married.
And come February 24th 2023, Studio Drydock will be releasing another free update! Violet is getting to live out her dreams and is opening a brand new boutique. You'll be able to craft new outfits for Tara, from other dresses, sweatpants, overalls, and more, you'll get to dress for any occasion. No more farming in heeled boots and a short dress! There will also be a Photo Mode, so you can capture special moments with friends and save memories from Tara's life in Fairhaven. There's even a special wedding to attend, and several more secret treats to discover in-game. 
Coming February 24th!
In just two short days we'll have Violet's Boutique! If you haven't played Wylde Flowers yet, you can find a demo on Steam, where you can also Wishlist the game. It's also on Apple Arcade and Nintendo Switch!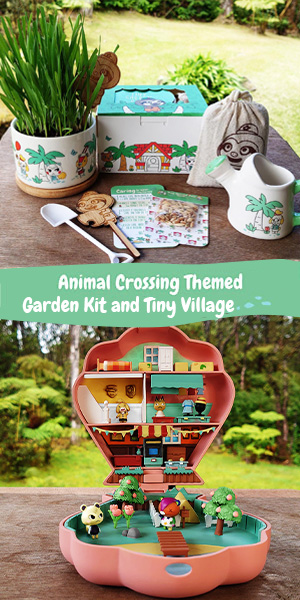 And if you're looking for more farming fun, then check out the upcoming Cornucopia, Coral Island which is in early access, or the fully released Harvestella.