Witchbrook has been in development for several years, here are some new details you may not know about this witchy life sim!
In case you are not familiar with the magical life and farming sim, it is being developed by Chucklefish, the same company that published Stardew Valley for some time before Eric, creator of Stardew, took back his publishing rights.
In Witchbrook the player will take on the role of a student inside a magic school, something a Harry Potter fan might be familiar with or even very excited about, I know I am! During the course of the studies, players will be on a path to discovering who they really are.
The game will take the player on a journey through various activities that all help you work towards a successful school life. Withcbrook offers a lot of side activities next to the very busy study schedule that players will have to master.
Witchbrook Multiplayer
The game was announced with no details about the possibility of multiplayer and it was assumed that the game would be strictly single player. Luckily this is not the case as Chucklefish no revealed when asked if there would be multiplayer support, "Yes! We've been quietly working out how to achieve a fun gameplay experience for more than one player and we'll share more details about how this will work in the future."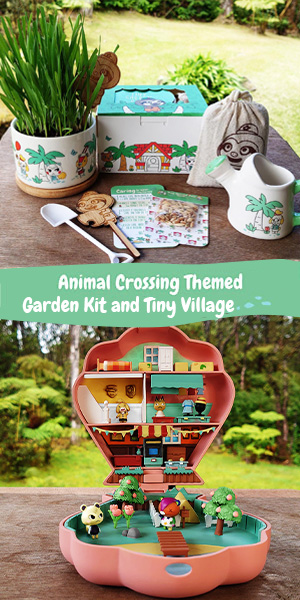 This is really exciting news for anyone who enjoys sharing their gaming experience with a friend, loved one or a random over the internet. Stardew Valleys multiplayer update has celebrated huge success among the thriving community.

Witchbrook on Nintendo Switch
Witchbrook recently became available to Wishlist on Steam with no further announcements in regards to other platforms. In fact the official FAQ states that Witchbrook is currently only planned for PC.

However, a few questions further down Chucklefish talks about cross-platform play and says "We would love for players to be able to enjoy Witchbrook together regardless of which platform they choose, but there are challenges"
By implying that they are currently trying to work out cross-platform related issues, they are also softly admitting that Witchbrook will most likely be on other platforms as well. And let's be honest, what would be the obvious console Chucklefish would want to release the game on? Nintendo Switch of course.
While these are speculations supported by some evidence, I would be surprised if we didn't get a version of Witchbrook on Nintendo Switch.

If you are as excited as i am about Witchbrook you can read up on some more in-depth details about the magic game here.

Witchbrook Release Date
Currently there is no release date for Witchbrook, with rumors among the community pointing at a 2023 release. There is no gameplay trailer just yet but take a look at some of the gorgeous images from the world of Witchbrook below.

Coral Island – eco friendly farming game
Save a beautiful island and restore it to its former glory, farm, fish, explore, build a village in Coral Island.