Windscape, a game released on Steam back in September of 2016 is finally coming to Nintendo Switch. The RPG game was first announced for Nintendos hybrid console in March of 2018, now we finally received an official release date.
The game is now scheduled for a Nintendo Switch release on March 27th. Windscape was originally going to release on the Wii U, however that version never appeared on the console. The developers turned their focus on the Nintendo Switch version of the game, which will finally land in our hands soon!
The developers have also created a special treat for fans of the game. Every pre-order will come at a %20 discount, and pre-loading will go live on March 8th. If you can't wait to play Windscape, make sure to check out the Nintendo eShop to pre-order the game.
About Windscape
Windscape is a first-person exploration adventure set in a lovely world made up of floating islands in the sky. The game is highly reminiscent of the The Legend of Zelda games as well as Secret of Mana and Golden Axe Warrior of which the developer is a huge fan of. As such Windscape combines the spirit and flow of these genre classics with elements of modern exploration, crafting and survival games. The result is a unique game with a fresh blend of genres.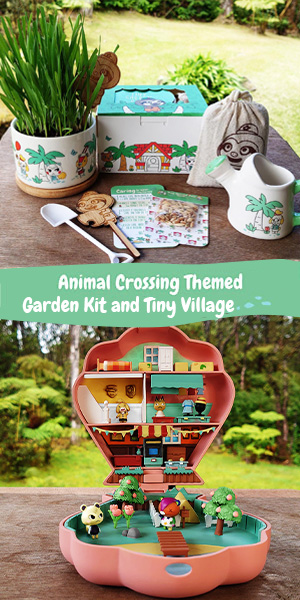 Meet peaceful NPCs each island's overworld and vicious monsters in the dungeons and lairs you uncover along your journey. While the islands work in a non-linear manner, the dungeons are more puzzle and combat driven – each with its own style and atmosphere. However, brute force won't get you far in larger boss fights. Tactics and figuring out your enemies' combat patterns are key to defeating larger foes such as ghosts, ogres and dragons. Your effort will be rewarded of course – there are many valuable items to loot!.
Features:
A handcrafted universe
A beautiful world to explore and discover
An immersive yet classical story around a young girl
A profound yet simple to use crafting system
Murky dungeons and challenging boss fights
For more details check out our Windscape preview here. If you are seeking more RPG related gaming news check out Level-5's Ni no Kuni II Revenant Kingdom over here. In case you missed it, Harvest Moon creator Yasuhiro Wada also released Little Dragons Cafe on the Nintendo Switch.
Follow our Brand new Instagram and join our Overcooked giveaway on Instagram here.