There is no doubting that the Wii U was serious misstep. The system sold a mere 13.56 million during its 5 year life cycle, a number which has already been eclipsed by the Nintendo Switch, which has sold a breathtaking 14.86 million units in its first 9 months on store shelves. But despite the fact that the Wii U sold such a meagre amount, the system was undoubtedly blessed with an abundance of brilliant titles, that sadly, not enough people have had the opportunity to play. We have seen Nintendo be very Wii U port heavy for the first 9 months of the Switch's life, with The Legend of Zelda: Breath of the Wild, Mario Kart 8 Deluxe and Pokken Tournament DX already released on the Switch. But that isn't all, with other Wii U ports including Bayonetta, Bayonetta 2, Donkey Kong Country: Tropical Freeze and Hyrule Warriors: Definitive Edition all slated for release in 2018.
Ports are very divisive amongst gamers. Some people are happy to have access to games they missed or would like to play again, while others feel that ports stunt the progression of new titles. I'm a firm believer that if the Switch can push out the odd Wii U port in the quieter months between Switch only first-party releases, than it will be of great benefit for everyone. Too many Wii U games were lost in the fray of the dying console, and here are five Wii U ports I hope to see taken from the ashes of the Wii U and ported over to the Switch.  
Super Mario 3D World 
Super Mario 3D World is without a doubt one of Mario's most underappreciated mainline series entries. The game is seen as a bit of black sheep, with many disappointed that it wasn't a Mario game in a similar vein to Super Mario 64 or Super Mario Galaxy.
The game would be right at home on Nintendo Switch, with the multiplayer-focused Mario title sure to benefit from the easy pick up and play multiplayer that the joy-cons provide. Super Mario 3D World could be a game ported between Mario Odyssey and the release of the next mainline Mario title, to ensure that there is another Mario title for fans to get their hands on.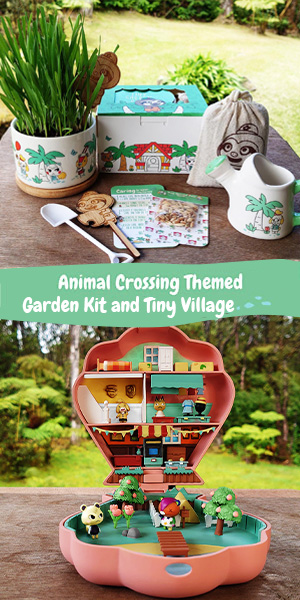 Captain Toad: Treasure Tracker 
Those who owned a Wii U would know of Captain Toad: Treasure Tracker, and how immensely enjoyable the game was. The game was highly praised and revered upon its release, but like most Wii U titles, it was quickly forgotten.The spin-off Mario title built upon the foundations of the Adventures of Captain Toad minigame from Super Mario 3D World, and managed to create an expertly crafted full length game. Captain Toad: Treasure Tracker is deserving of far more love and attention, and I honestly believe it's a game that we will eventually see on the Nintendo Switch.
The Legend of Zelda: The Wind Waker & The Legend of Zelda: Twilight Princess 
This answer is a little bit of a sneaky one, considering it's two games, but at the end of the day, both of these games deserve a place in the Nintendo Switch library. Being ports themselves of much loved Zelda titles, they were both released on the Wii U, with Wind Waker garnering 2.25 million copies sold, while Twilight Princess saw sales of approximately 1.23 million. Considering The Legend of Zelda: Breath of the Wild has seen sales of 6.7 million units on Switch alone in just 9 months, re-releasing these undersold Zelda titles makes a lot of sense. These two Zelda games are too important to miss and are both solid HD remasters that don't deserve to be stranded on the Wii U. The Wind Waker and Twilight Princess are both perfect titles to port to the Switch, and should be released over time to quell the appetite of those hungry for a new Zelda title over the next few years.
Super Mario Maker 
Super Mario Maker is one the greatest games to ever grace the Wii U system. The games tools allowed for creation of Mario levels from titles such as Super Mario Bros, Super Mario Bros 3, Super Mario World and New Super Mario Bros U, with levels being both joyous to create and play. The games online community was and still is incredibly vibrant, with new creations available to play daily, and this hardcore community has the potential to become even larger on Nintendo Switch. I'm certain that Super Mario Maker will appear on the Nintendo Switch soon enough, whether it be a port of the Wii U game, or a new game entirely. This is one of the Wii U ports we would love to see most!
Super Smash Bros 
Much like Super Mario Maker, Super Smash Bros for Wii U's port to Switch hinges on one thing, is it better to release a port or a new title? Super Smash Bros for Wii U being packed in with all of its stage and character DLC in a format similar to Mario Kart 8 Deluxe would make sense, but it may better option for Nintendo to just focus wholeheartedly on the next game in the series. As much as I would like to get my hands on a Super Smash Bros port as soon as possible, I do believe that this port may possibly not happen at all. Regardless, we either get a port of Super Smash Bros for Wii U, or a brand new Super Smash Bros game, it's safe to say that's a win-win scenario.
The Wii U had a seriously amazing assortment of games, and there are more than these five titles that could have easily been added to the list. At the end of the day, ports are a great way for Nintendo to maintain a stream of quality releases, and if Nintendo can manage to release new titles, while filling the gaps with the odd Wii U ports, it's hard to argue why it isn't a good idea. Good games deserve to be played, and the Wii U had plenty that we may still see revived on the Nintendo Switch.   
While these Wii U Ports would be wonderful, there are still many more great games to come. For more amazing Nintendo Switch games, check out our list of new game releases right here.