Fans of Harry Potter and Little Witch Academia will be pleased to hear that there are currently two very exciting magic school games in development. Whilst Chucklefish's game, which has the working title of 'Witchbrook' is still in its early stages, Ikenfell is much further in development. Ikenfell is expected to be released around June 2018.
Interestingly, both games use pixel game art, are simulation games, and are (obviously) set in a magic school. However, they both have unique art styles, with Chucklefish's game Witchbrook having visual similarities to their very popular game, Stardew Valley.
Ikenfell
Ikenfell is a JRPG game which utilises turn-based and timing-based battle mechanics. These mechanics enhance it's variety of characters and story development. It' creator has said it's art style was influenced by a plethora of games such as Paper Mario, Mario & Luigi: Superstar Saga, Earthbound (Witchbrook, Starbound, Earthbound, Warbound, everything-bound!), and Robotrek. The game also takes i nspiration from fictional teen series such as Harry Potter and Carry On.
The game's publisher is Humble Bundle, and its platforms are PC, Mac and possibly Linux. Humble Bundle are helping to polish the game, market it, and will soon add it to Steam.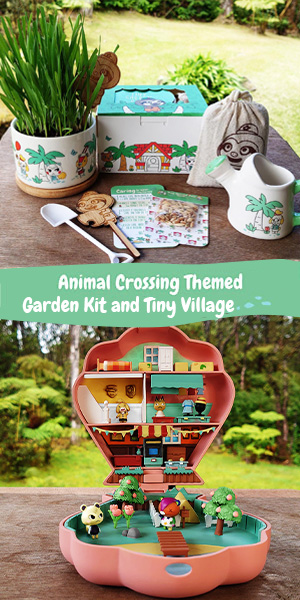 An update from the game's founder talks of the release of a new game trailer at the beginning of 2018, so look out for that!
Currently, the game takes around 20 hours to complete (possibly more for less experienced players).
Story
Safina is invited to the magical school of Ikenfell for witches and wizards, leaving behind her slightly embittered sister Maritte, who doesn't have magic powers. Safina soon becomes one of the school's most notorious students.
However, Safina doesn't return home one summer. She has gone missing alongside the school's headmistress.
You play as Maritte, who goes to Ikenfell to find her sister and discover the truth of what exactly is going on.
The expansive school is full of 'magic, mysteries, secret passages, hidden rooms, and many strange characters' for you to explore.
Features:
Magical duels within an original turn-based RPG battle system
The ability to time your hits to increase spellpower and to block incoming attacks
An expansive magic school, containing mysteries and secrets
A variety of strange and interesting characters
Hidden spell, items and equipment to aid you
Friendship, rivalry and romance
Characters:
Witchbrook
Witchbrook is an up and coming RPG turn-based strategy simulation game in development by Chucklefish, the creators of Wargroove and publishers of Stardew Valley. Finn Brice, the founder and director of the game says that a formal announcement is "maybe quite a way off". He also suggests that the game is around a three-to-four year project. The working title Witchbrook came from Chucklefish's game Wargroove's working title, Warbound.
Influences on the game include a variety of old Nintendo console games (Earthbound again perhaps?), as well as games such as Stardew Valley, Harvest Moon and 2D Zelda games. Although not the intention of Chucklefish, many people compare the game's graphics to Little Witch Academia. However, Brice has said that Ghibli films such as Kiki's delivery service (which look similar to Little Witch Academia) did influence the game's art style.
Features:
A day and night cycle
Magic classes to attend
Dating mechanics
Folkore and exciting areas to explore
Undisclosed "interesting gameplay twists."
However, unlike Ikenfell, which is heavily story based, the developers want Witchbrook to have the appeal of Stardew Valley where players can simply enjoy being inside a charming world and make it their own.
Dating:
Similar to Ikenfell, Witchbrook allows players to have relationships with other characters and to go on dates with them. However, these don't always go to plan, making the game more true-to-life, as opposed to the idealised romance often portrayed in other forms of media.
However, Brice reassures players that even though the developers want to hit home and capture what it's like to be in school, they want to provide a nice kind of nostalgia for players. Therefore, interactions with other characters won't be too difficult or 'horrific'.
Ikenfell has been pretty much complete since late 2016, with the kickstarter campaign being set up to mainly fund:
Vocals for battle and vocalists for some music tracks
Additional battle animations and story animations
Additional artwork for cut scenes and critical moments
Any additional software and licences required for the above
However, Witchbrook still has plenty of room for development, influences and features.
What would you like to see in Witchbrook?