News
Ubisoft E3 2017 Press Conference Recap — Bait and Switch
[dropcap]U[/dropcap]bisoft is somewhat known for have very interesting press conferences. They will almost always give you something to talk about, whether or not there was much substance to speak of. However, today they held the Ubisoft E3 2017 Press Conference and that description proved false. There was considerably less spectacle, this year (though the sudden dance number was still in place for Just Dance 2018). Instead, Ubisoft was on a mission to really show off their upcoming titles.
Mario + Rabbids Kingdom Battle
Apparently Ubisoft was well aware that this title was heavily leaked because they chose to start with this. They had a little fun letting Miyamoto come up on stage with one of the game's hand cannons. However, there was meat to this announcement. After explaining how this unholy abomination came to be, they showed us gameplay. To be honest, it actually looks to have some surprising depth to it.
You play as a little Rabbid UFO leading characters around Earthbound style. Then if you enter certain areas, a battle will begin and you can fight rabbids dressed as Mario baddies. The battle gameplay was very reminiscent of XCOM or Disgaea, but more bright and colorful. Movement and position seem to be a very big part of the game, as you'd expect from an SRPG.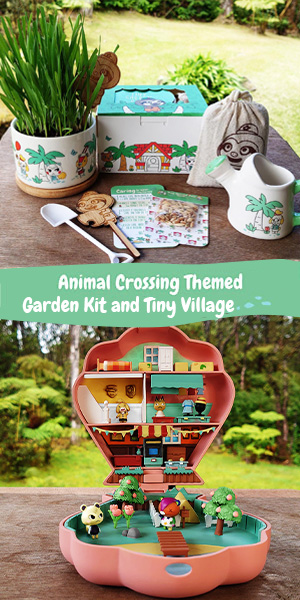 It's a lot to describe in just a few paragraphs, but maybe we can dive into it in a later article. Regardless, Mario + Rabbids Kingdom Battle will be launching on August 29th.
Some Silly Trailers to Speed Through
Next, Ubisoft began a short segment on Assassin's Creed Origins. There was a new trailer for us but Ubisoft reasonably chose to keep it short. The trailer showed a little new, but most of it was the same stuff we saw yesterday. Origins will drop on October 27th, so that hasn't changed, either.
After that, they played a trailer for The Crew 2. In this racing game, you can race all of thes things. That's right! Cars, boats, planes, motorcycles, anything you want. Well, ALMOST anything. As far as we can tell you're just trying to take over every motorsport known to man. The Crew 2 is planned to release early 2018, but you can get beta access at thecrewgame.com/beta.
Following that immediately was South Park: The Fractured But Whole with a new story trailer. It still looks like you're playing an episode of South Park and that's still awesome. The game will finally launch on October 17th.
Next we got a short teaser for a title called Tranference that doesn't appear to have any details to speak of. Ubisoft left it a pretty big mystery by moving on immediately after. What we do know is that the game has something to do with a fully immersive VR experience people can't escape from. We also know that it'll come out in Spring of 2018.
Pirates, Plunder, and PvP
So apparently, Ubisoft saw Sea of Theives and thought, "Hey, yeah! That's something we need to do battle with! Speaking of battle, anyone know a good Pirate battle game? Let's make one of those!" What results is actually pretty unique and refreshing. Skull and Bones looks to be a very interesting competitive title to keep an eye on.
Like any team-combat game, you have different classes you can play as that cover speed, defense, offense, and more. However, you're piloting an entire ship by yourself, which means movement isn't entirely open. Your goal is to collect the most treasure AND ESCAPE WITH IT. That last part is important because when time's up, it's time to run. Pirate hunters, super overpowered AI boats that go after whoever's in the lead, will come for you. If they sink a ship, any treasure on that ship is lost. Get out of the arena before that happens and you'll score big for your team.
This game looks super interesting and just as well, you can try for beta access at skullandbones.com. Skull and Bones is planned for release in Fall 2018.
More Presentations and Trailers
Ubisoft went through the next group of games quickly. They started with a sudden dance number with three songs mashed into one medley. Of course, this was the presentation for Just Dance 2018. The game hasn't change, just the music. Just Dance 2018 comes out in October of this year..
They moved on to a trailer for South Park: Phone Destroyer, which is a mobile South Park RPG title. It has a little bit of augmented reality mixed in with primarily the same sort of gameplay we've come to expect. It's supposed to come out sometime this year.
Star Link: Battle for Atlas is Ubisoft's way of stepping into the toys to life ring. This game will use action figures to drive gameplay in a sci-fi space battle setting. We'll see it in the Fall of next year.
Steep is getting an expansion pack. Steep: Road to the Olympics features winter sports from the Olympic games. It's going to come out on December 5th, which means the game will likely (hopefully) already be on Switch by then.
Farcry 5
Everyone knew this was coming. Everyone was waiting for it. The audience was just so ready for it. Farcry 5 got a reveal trailer, and from what we can tell, it's gonna be pretty cool. This game takes place in small town America where a guns-n-jesus cult has taken over. They're out there killing people off and you can't escape or call the police or anything.
The game allows you to get help from an AI gunman partner, an AI dog, or if you just can't trust them, co-op with your friends. It looks crazy, action-packed, and fun, but there was no release info. We expect we'll be seeing this one again at E3 next year, but maybe that's just us.
Beyond Good and Evil 2
This is where Ubisoft pulled the old bait and switch. Everyone expected Farcry 5 to be their final game, but they were saving one more game. The long-awaited sequel to the cult classic hit is finally here. Beyond Good and Evil 2 will be a prequel, though. It takes place well before and far away from the first game.
Again, there was no release info, but there does appear to be a beta program. You can go sign up for the Space Monkey Program at bgegame.com.
Ubisoft E3 2017 Press Conference Wrap-up
There again wasn't much of a wrap-up to the event, but we feel Ubisoft had a much more killer performance. We would've liked to see more games, but what they did show definitely seems like it'll keep us occupied for at least a little bit.
If you want to watch the presentation for yourself, a video is embedded, below. The presentation officially starts at around 58:30 or so.