Do you want an Animal Crossing New Horizons Switch but don't feel like burning a hole into your wallet by purchasing the newly announced AC Switch? These officially licensed decals might be a good alternative!
Decals have been immensely popular since its a great and inexpensive way to customize your Switch and portrait a little bit of your own personality into your beloved handheld console.
Timmy and Tommy and Nook Decals
These decals feature the Animal Crossing New Horizons pattern and include beloved characters such as Timmy, Tommy and even Tom Nook himself.
The entire Decal kit will skin your Joy-Cons, Dock and of course the Switch console itself. It will also come with a screen protector, yay!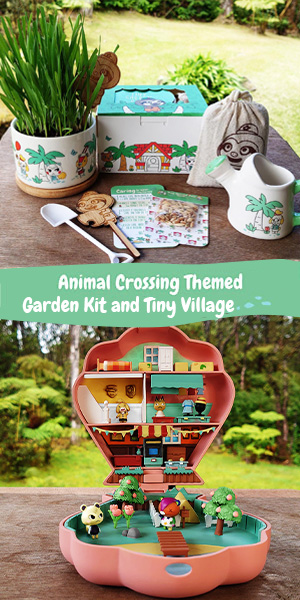 Where can I get them?
Surprise, surprise these are not Japan exclusive and can be ordered right now from Amazon. You can check out the Timmy and Tommy version here, or Tom Nook fans can head over here.
More Animal Crossing New Horizons News!
Nintendo just announced a brand new Animal Crossing New Horizons themed Nintendo Switch, if you haven't heard yet, or would just like to see it again, you can check it out here.
For more Animal Crossing related news, including an adorable Gardening kit check out my designated Animal Crossing section!