Tiny Garden Pals are Animal Crossing themed garden kits, and come with everything you need to grow a variety of included seeds.
Tiny Garden Pals pack everything you need to start growing your very own and adorable tiny garden. Pefect for your desk, shelf or any other place that lacks a bit of Animal Crossing love.
The gardening kit comes with a bag soil inspired and themed after no other than Leif! In addition to the soil bag you are also getting a growing and caring instruction card that will help you grow your tiny garden pals into a beautiful miniature Animal Crossing themed world.
The kit also includes a small bag with seeds of your choice and of course the planter featuring some of the most beloved characters. All of these items come beautiful packaged in it's own little box.
With the included and easy to follow step-by-step growing and caring card it does not matter if you have a green thumb or not. You can choose one of three seed kinds for your personal gardening kit.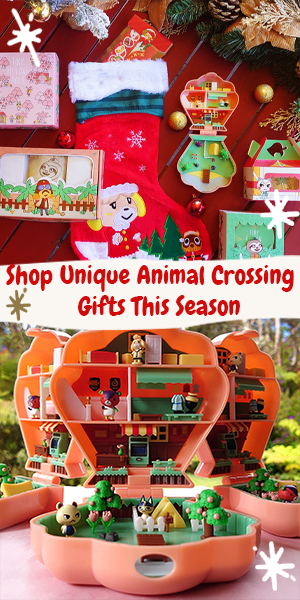 Japanese Succulent Seeds, Bermuda grass Seeds, Organic Cat Grass Seeds or (New!) Cosmos or even Pansy Flower Seeds.
Included in the Tiny Garden Plans and Watering Can Kit
Ceramic Planter pot
Matching Ceramic Watering Can
Canvas Bag with Soil
Tiny Shovel
Instruction Card
Bag of Seeds
Leif themed Plant Tag
2 Beautiful gift boxes
Tiny Watering Can and Friendship Bundle
The kit also comes with a tiny watering can perfectly matched in size and style for your new plant friend.
Grow a a plant with a friend and share progress with one another. The Friendship bundle comes packaged in seperatlyu in two special gift boxes so you can have one for your own and share the second one with a loved one.
These also feature a very special seed that grows super bushy and features a flower from the actual game!
Get your Tiny Garden Pals kit here.