Collect Creatures, Battle Beasts, and Solve Puzzles
Join two young runaways as they unearth the mysteries of a lost realm in The Wild at Heart. Explore a world reminiscent of old storybooks, rich with history and full of beautiful scenery. Discover dark caves, beautiful woods, fascinating coastlines, and ancient shrines that hold untold secrets. The Deep Woods is full of mystery and secrets for you to uncover.
As you explore the stunning landscapes, collect a herd of Spritelings to help you in your adventures. Spritelings are quirky little magical creatures who can help you break things, collect loot, connect paths, and fight beasts. The Spritelings' unique abilities will be especially helpful for fighting. You'll also be able to fight the supernatural creatures of The Wild at Heart with your trusty vacuum, the Gustbuster!
The Wild at Heart has a useful crafting mechanic, too. Gather needed resources like magic crystals, scrap, electrical components, and more. Build new structures, create useful items, or upgrade what you have. Don't forget to make yourself a light source! The shadows at night hide malevolent beings. You may want to stick around a campfire until the morning!
Available now!
The Wild at Heart is available now on pretty much every platform. You can find it on Steam, Nintendo Switch, PS4, Xbox, and the Humble Games Store. There are physical copies available for Nintendo Switch and PS4!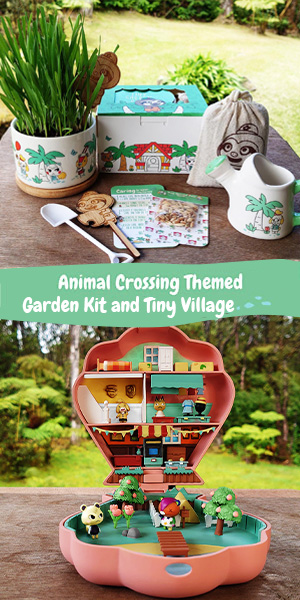 For a similar experience, check out Lost in Play, a cute game that delves into the imaginative world of a child's mind.