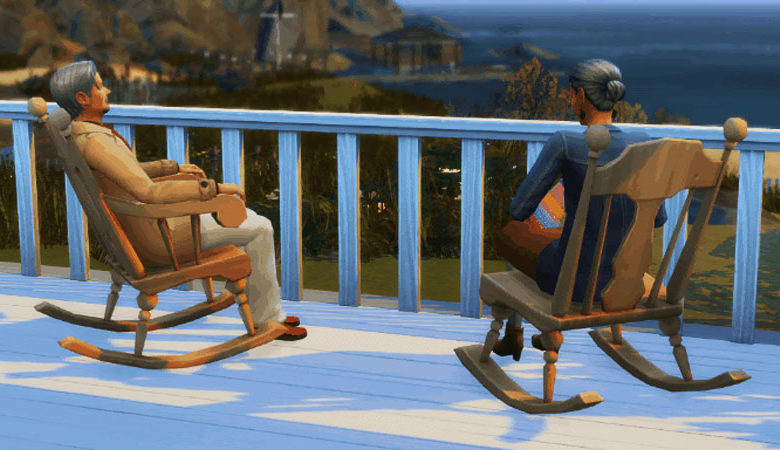 News
The Sims 4 Nifty Knitting Stuff Pack – Experience The Art Of Relaxation
The Sims 4 Nifty Knitting is the next stuff pack bringing the ability to knit items for your Sims.
The Sims 4 Eco Lifestyle is the most recent expansion pack to come to the popular life simulation game, where you get rid of trash and clean up polluted environments and replace ugly sights with flourishing gardens.
Shortly after, EA and Maxis brought back firefighters, ladders, free window placements and so much more! Later this year we will be getting The Sims 4 Nifty Knitting Stuff pack – the ultimate art of relaxation!
The Sims 4 Nifty Knitting Stuff Pack
Once the Nifty Knitting stuff pack is available you will be able to purchase a knitting tool basket that comes with everything you need to get started. A knitting needle, some yarn and basic patterns to make beanies and socks.
However, just like with most things in The Sims you will be able to "skill up" and as you do so, you will unlock more advanced patterns for shirts, sweaters and more. Every project you make can actually be used and for example be worn by your Sims.
In addition to kicking back and doing some knitting while relaxing in your perfect little home, you can sit down with family members such as your kids and teach them to knit as well. The Sims 4 Nifty Knitting is all about creativity and sharing some time with your loved ones.
The Sims 4 Nifty Knitting Release Date
EA and Maxis were a little shy to reveal the exact release date yet but they promised that the stuff pack would arrive sometime later this year.