The Good Life is a debt repayment daily-life RPG co-developed by SWERY and Yukio Futatsugi, along with their teams at White Owls and G-rounding. Languages will be in both Japanese and English with the possibility of others as subtitles. You can still help fund them on their Kickstarter campaign here as they are very close to their big stretch goal; bringing to game to the Switch. The Good Life will release this Fall 2019 on Xbox One (as well as Xbox Game Pass), PS4, and PC. Look forward to snapping tons of photographs to earn yourself some money, and to discover this strange town's secret as well as uncovering a mysterious murder!
About the Good Life
Play as Naomi, a journalist from New York who moves to a backwoods British town called Rainy Woods in order to pay off her massive debt. The only way for her to escape from debt hell is to take pictures of happenings in the town and report on them. Of course, 'the happiest town in the world' is not your average town…
The inhabitants of the happiest town in the world are some of the most bizarre people you'll ever come across. You'll live alongside them as you solve mysteries and experience a hearty helping of craziness. We're sure that you'll eventually come to love all the mystery, horror, and good old charm that this town has to offer.
The townspeople are also hiding a big secret…
In the moonlight, all the townspeople suddenly transform… And suddenly, the town is filled with cats and dogs! Once a month, everyone who lives there transforms into either a cat or a dog. Naturally, Naomi and the player will also turn into a cat or a dog. What happens in the town depends entirely on you! How the townspeople behave, how their lives play out, and how the story ends… It'll all change based on your decisions.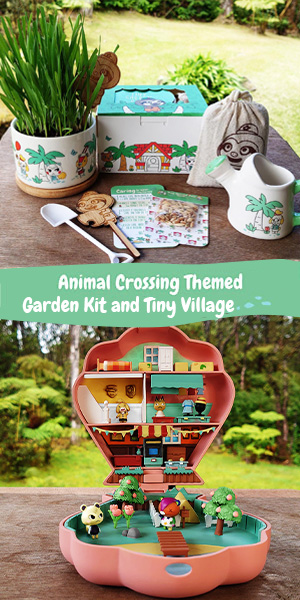 You'll be able to select whether you want to transform into a cat or a dog at the very beginning. But if you get far enough in the story, you may reach a point where you can freely switch between them…? Turn into a cat and climb up to high places, scratch walls, and steal fish and chips from kitchens… Or turn into a dog and dig holes, follow scents, and swim in rivers and lakes… It only happens once a month, so make sure you enjoy it to your heart's content!
More Information
Note that the gameplay video above has some crude language dialog and is not geared toward younger children. However, the game is very relaxing and mostly centers on open-world exploration and taking pictures. You can take photos of anyone, anything, anywhere, and even see in-game what's trending to earn yourself more money. Interact with every object that you see and place them wherever you want to take your own unique photos. Some photos will be requested from villagers to complete quests and push the story forward. You might even have to get crafty as some townsfolk will stop what they are doing if they can see you. Furthermore, upgrade your camera to take better quality pictures!
If snapping shots is what interests you, you can check out our other article on Pupperazzi here. If crime-solving is your thing, we've got a list of our Top Ten Crime-Solving & Mystery Games here.