Valentines Day is almost upon us and what better way than to share the day by perfectly working together in harmony in one of these adorable co-op games!
If you have a valentine or would just like to play some fun co-op games with your loved ones then you might want to take a look at these adorable co-op games you can play right now!
Garden Paws
When you play online in Garden Paws, you have the choice to create a server room and allow up to 4 players into your world. They can help you farm, fight monsters in the dungeon, and pretty much anything else you can do in single-player campaign.
This is also a particularly useful way to share rare items. Creative Mode is basically a sandbox mode where you already have access to every single item the game has to offer with some added bonuses which include: a jetpack and magic carpet to fly around, the lawnmower from the Summer games festival, confetti canon, and more!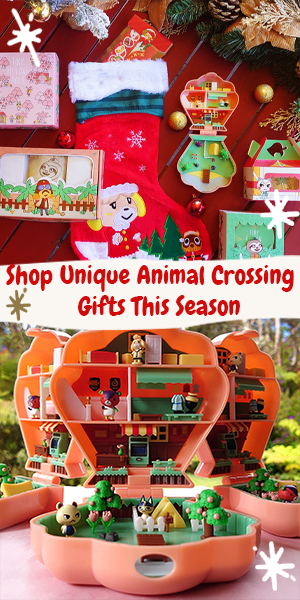 Garden Paws is available on Steam and coming to Nintendo Switch!
More info on Garden Paws here!
Tools Up!
Tools Up is a local cooperative game about home renovation developed by The Knights of Unity and published by All in! Games. Wait! I promise you it's a lot more fun than that sounds.
With 2 or up to 4 players you can make your way up several floors of a skyscraper and play a level in every apartment. You must successfully follow the instructions of your blueprints (i.e. by painting the right walls the right colors) in a race against the clock! 
Available on Steam and Nintendo Switch!
More Info on this game right here.
Knights and Bikes
Knights and Bikes is a quirky adventure set on a fictional British island in the late 1980s. The charming Co-Op journey is now coming to Nintendo Switch!
You can play as two characters: Nessa & Demelza cooperatively online or even locally! They're tough and imaginative girls exploring the island of Penfurzy in search of mysteries and on a quest to find the legendary treasure.
Available on Steam and Nintendo Switch.
More info on Knights and Bikes right here!
Don't Starve Together
Don't starve together is a game about survival in the cutest and fun way possible. Together you will have to collect materials to make tools, grow food, build a camp and more to survive the every day challenge.
Available on Steam, Xbox One and PlayStation 4
More info on Don't Starve Together
A Hat In Time
A Hat in Time is a game that has maintained overwhelmingly positive feedback on Steam since its launch in late 2017. A few months after its Mac and PC release, it was also brought to PS4 and Xbox One, but there were no plans to bring it to the Nintendo Switch at the time.
That has now changed! Very recently the news surfaced that it was not only confirmed to be coming to the Switch, but has a physical release date of October 18, 2019.
Available on Steam, Xbox One, PlayStation 4 and Nintendo Switch
More info on A Hat in Time right here.
Luigis Mansion 3
Luigi is invited to a luxurious hotel with Mario, Peach, and the others. But of course, not long after Luigi arrives, things take a dark turn for the gang. The other guests turn out to be ghosts and they are rather aggressive!
Luigi has to save everyone and face every challenge thrown at him. There are many floors to this hotel with each one having uniquely themed designs, ghosts, and puzzles. For example, the floors range from a medieval castle to a museum/production studio!
Available on Nintendo Switch
Mario Maker 2
The perfect game for two people as you create together as a team! Play, build and share in Super Mario Maker 2 a Mario meets Minecraft combination. Set in the world of Mario, players will be able to create their own levels in the style of many old and new Mario games.
The levels can be played with up to 4 player locally as well as with friends all over the world via internet – you know, the thing you use to read this article right now.
Available on Nintendo Switch
More info on Mario maker 2 right here!
Stardew Valley – Co-Op
Stardew Valley is one of the most engaging games and the only way to make it better is to play together! Invite a loved one to your farm, share a wallet and farm together, mine together, explore together and so much more!
Available on Nintendo Switch, PlayStation 4, Xbox One and Steam!
More info Stardew Valley right here!
Temtem
Temtem is a creature collection game inspired by Pokemon. Some might say heavily inspired, but there are certainly some key features that help Temtem stand out above the rest. The heavy multiplayer focus is certainly what made me wanna keep an eye on, so I have… and its a perfect game to play with your valentine as well!
Available on Steam
More info on Temtem right here
Wattam
Wattam is a puzzle adventure game developed by Funomena, published by Annapurna Interactive, and imagined by the beautiful and weird mind of Keita Takahashi (creator of Katamari Damacy).
In this game you are the Mayor and you can make friends and have fun in single-player or in local co-op. I've been looking forward to holding hands with creatures that resemble toilets and poop, food and utensils, for a while now.
Available on PlayStation 4 and PC via Epic Games Store
More info on Wattam right here!