News
Temtem – What's New and Alpha Update
Temtem is a MMO creature-collecting game heavily inspired by Pokemon and created by Crema, a studio based in Spain. The developers have ended their Kickstarter campaign back in July 2018 and are now in full production. You can get caught up on the basics of the game with us at myPotatoGames here. The game will be released digitally on all consoles and PC with no monthly subscriptions (online only). In addition, the creators intend to add cross-play with a cross-save option. See below for the latest blogs and updates.
Digital Temtem and TemCards
A group of scientists, Professor Konstantinos, Tihani, Yareni, Nalla, Dr. Sasaya, and Dr. Hamijo, have been researching technology and Temtem. Together they created a new type of Temtem; Digital Temtem, a Crystal-Electric hybrid. Furthermore, by studying volcanic crystals, they also created TemCards; items capable of storing Temtem (essentially the Pokeball).
Alpha Content Update 1
The first Alpha, available since April 2019, "Features the full first island, 30 Temtem, complete single-player mechanics (tamers, wild battles, catching and training Temtem, story, quests…), and basic multiplayer functionality (1v1 battles, chat, persistent online, seeing other players within the world…)." The Alpha updates will all be accessible to old and new backers. Meaning, a pre-order option is soon to come for the game and instant access to the Alpha (for Steam only).
Aguamarina Caves
The Aguamarina Caves are a complex of caverns that run deep under the Thalassian Cliffs. The better known entrance is through the Sillaro River, but they're so huge they even cross the whole cliffs and connect the river to the upper area of the Indigo lake.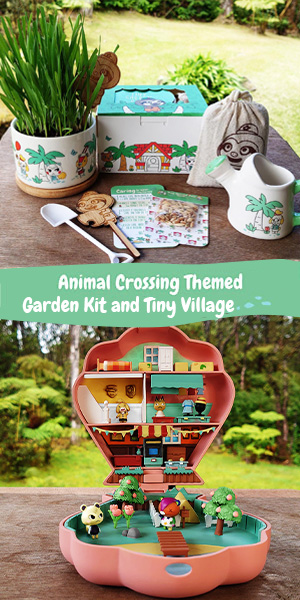 The Caves have five different floors and they include a new gameplay feature: the crystal areas. We don't want to spoil too much, so you'll need to go ahead and discover it by yourself. The crystal areas affect how the player moves through the terrain and they will be very present along the whole Archipelago.
Right now the Caves are a totally optional area to explore and they don't have too much in terms of interesting new Temtem or items. In the future we plan to re-populate them with some more Temtem so they will become the first area in the game where you will be able to obtain them. They will also hold a special and unique shrine you will be able to reach with the climbing equipment…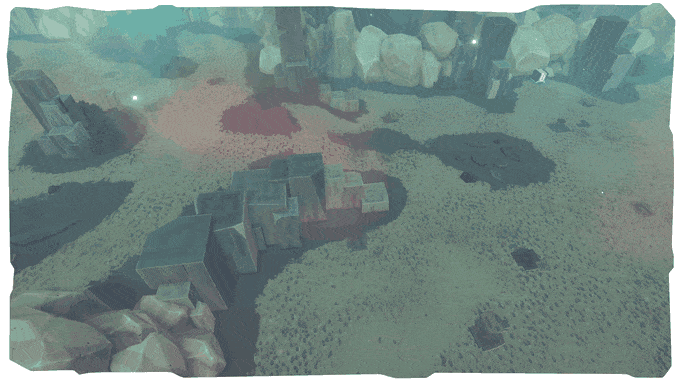 House Interiors
One of the more prominent features missing from the current Alpha is the option to go inside the houses currently placed on Deniz. This ends today!
With this patch you will be able to visit the houses and talk with the people inside them. Houses are also usually something optional, but they add so much richness to the lore and the overall feeling of the game we wanted to include them as soon as possible.
You'll notice some of the houses are still closed. These houses are "special" places that will open in future updates since they are related to some unavailable features right now. We added an Alpha sign to them so you will know where you can enter or not.
By the way, almost everything you see in the NPC houses will also be available to player housing. We're doing everything as flexible as we can so everything works for the player's houses too.
Alpha Content Update 2 and More
The developers are currently working on another huge content patch for the Alpha, which will includes:
a whole new Island (Omninesia)
new Temtem
several new features such as gameplay mechanics
new original soundtrack by Damian Sanchez
However, this second Alpha patch has been delayed a couple of months to approximately June 2019. Consequently, this will also delay the Early Access launch on Steam (estimated September 2019) as well as the final release of the game which was previously slated for May 2020.
For other Pokemon news, check out our articles on Pokemon Rumble Rush, Pokemon Sword and Shield, and an unnamed Pokemon mobile game.