[dropcap]P[/dropcap]okemon fans are in for a treat with a vibrant upcoming MMORPG entitled Temtem.

The game is currently in development by indie developers Crema, who are also publishing the game. With a Kickstarter for the game only launched on May 29th 2018, the estimated delivery of the finished game is November 2019. However, the developers are aiming to release an alpha version of the game on November 29th 2018 (although they have admitted that this may be delayed until December 2018).
Temtem will be accessible to most gamers due to the variety of platforms it will be released on. These platforms include Steam (Windows), Nintendo Switch, Xbox One and PS4. The game will be launched on Steam, Xbox One and PS4 at the same time. Alpha and Early Access versions of the game will only happen on Steam
Temtem, which is heavily inspired by pokemon, takes place in the aesthetic Airborne Archipelago and is described by Crema as "a massively multiplayer creature-collection adventure". Alongside your Temtem squad, you can catch and collect Temtems, battle rival tamers, customize your house, join in on a friend's adventure and explore a dynamic online world.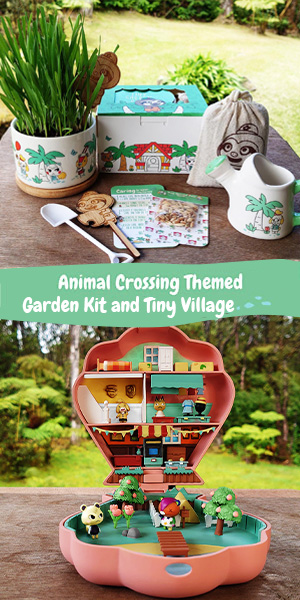 Story Campaign: Journey across six vivid islands and embark on the adventure of becoming a Temtem tamer while fighting against the evil Clan Belsoto.
Online World: The days of traveling solo are over; in Temtem the world is a massively multiplayer one. Tamers from around the world can join and you will be able to see them around you, living the adventure with you and fighting to become the best Temtem tamer.
Co-Op Adventure: You will be able to join forces with a friend any time and work together towards your next goal. Catch new Temtem, complete a Route, or face off against a Temtem Leader; all while fighting alongside your friend in dual battles!
Housing: Buy your own house at Atoll Row and decorate it your way. Buy new furniture, color your walls and you'll be ready to invite your friends over!
Customize: Customize your character to stand out from the crowd and get new cosmetics while you battle other tamers. Pick a silly hat, a comfy sweatshirt, some pants and you're ready to go! Or maybe you prefer to wear a full-on cosplay of your favorite Temtem?
Competitive: Start by choosing 10 Temtem and the pick and ban phase will begin. Take turns with your rival to pick your Temtem and ban theirs. When all the decisions are made and the turns are ended, you will end up with a squad of 4 Temtem and the battle will begin.