Tangledeep has been available on Nintendo Switch for a couple months now and developer Impact Gameworks has been hard at work making the turn based RPG game the best version of itself yet.
Tangledeep is a role playing game with similar mechanics you would come to expect from a mainline Pokemon game. However in this dungeon crawler players will have to visit underground villages in order to combat the ever-changing labyrinth of puzzles and enemies.
Tangledeep also features 12 unique jobs with over 100 different skills, similar to the job and skill system known from Fantasy Life Games.
The game is a classic take on the much beloved 16 bit old school RPG games and has gained a lot of attention since its Nintendo Switch release earlier this year. If what you are hearing sounds interesting, check out the gameplay trailer and patch notes for Tangledeep below.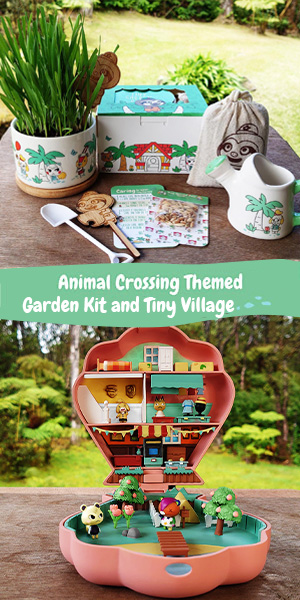 For more RPG fun, check out the latest on Re:Legend a game about raising creatures, farming, fishing, exploration and so much more.
Tangledeep 1.0.6 Patch Notes
Fixes for certain gameplay crashes
The "Lizard Lounge" area can now be found. Win tokens and get great prizes!
New legendary items and magic modifiers!
'Savage World' mode is now available for those who have conqeured New Game+!
Numerous performance optimizations in many areas of the game
European Spanish language support
Minor bug fixes (gameplay & visual bugs)
Tangledeep Features
* Master deep, tactical turn-based combat across 12 unique jobs with over 100 skills.
* Choose between three game modes – including Adventure Mode, which removes the pain of permadeath.
* Capture nearly any monster in the game and raise them in the Monster Corral as a pet, or breed them with other monsters!
Make your experience easier, harder, or just plain wackier with over 10 included Game Modifiers.
* Share some of your progress between characters by using the banking system and planting magic trees.
* Explore ITEM DREAMS, randomized mini-dungeons where anything goes, and power up your gear!
* Take in the scenery – comprised of beautiful 16-bit graphics and carefully handcrafted maps!
* Relax to a beautiful soundtrack inspired by the most legendary RPGs of the 16-bit era, composed by award-winning composer Andrew Aversa – joined by Hiroki Kikuta, Grant Kirkhope, and Norihiko Hibino!