With Halloween quickly approaching, I think this is another lovely game to get into the Halloween spirit. Featuring beautiful art with a vibrant, but dim ambience, Strange Horticulture is another gorgeous game with a slightly spooky feel to it.
Run a Plant Store and Solve Puzzles
Welcome to Strange Horticulture, your very own plant store where you are the owner! You're a horticulturist living in the peculiar town of Undermere surrounded by mountains and forests full of hags. As you meet the distinctive and varied cast of local customers, you're quickly thrown into the weird and occult mysteries of Undermere.

Spend your days exploring the lands surrounding your mysterious little town, but be sure to take care of where you journey. Not everywhere is safe! Discover clues and determine which places are safe and which places you ought to avoid. And who knows, you may gain powers you'd never dreamed of, or lose your mind. Tread carefully.

While you search for plants to sell in Strange Horticulture, you'll learn more and more about their uses. You'll be able to consult your trusty encyclopedia and any clues you discover while exploring to learn about the plants you encounter. Identifying each plant opens up the possibility of using it and its special effects to influence the story. Make hallucinogens or even poisons to use to advance the story and see what mysteries you can solve.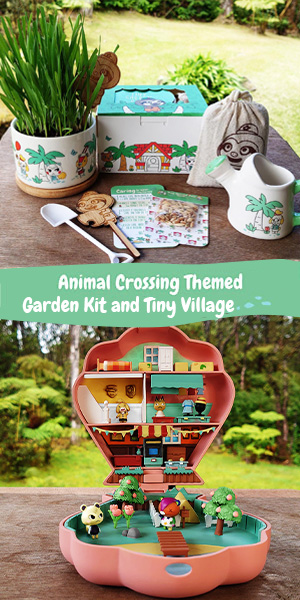 Out Now!
Strange Horticulture is available now on Steam, Epic Games, Gog.com, and Nintendo Switch.
For another slightly spooky option, take a look at Critter Crops.