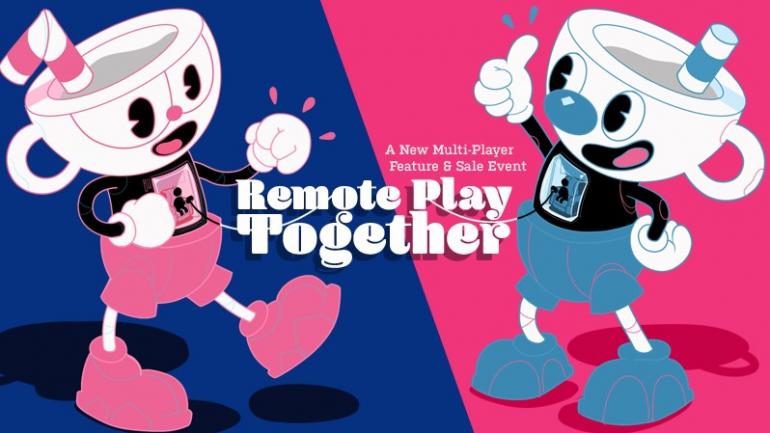 News
Steam's Remote Play Together Sale and Event on Now
It's been one month since Valve launched their beta for Steam Remote Play Together, and now they have announced that it is officially released to all Steam users! Moreover, they've added the feature to iOS and Android devices! Meaning, cross-platform now extends to Windows, Linux, Mac, and mobile!
Steam's Remote Play Together is a new feature that allows one player to own and host a local multi-player Steam game and share it with up to four friends over the internet for free! To find out more about how it works, you can go here.
In celebration of this, Steam is hosting a Remote Play Together Sale & Streaming Event featuring streamers from around the world sharing games using Remote Play Together. In addition, hundreds of games that leverage the new feature are on sale through November 25th, 2019! Below are some wholesome multiplayer Steam games I think you'd be interested in!
The Perfect Cooking Pack
Two of the most delicious games ever made, in one savory bundle! This explosion of flavors pair greatly together, whether you're in the mood for an incredibly challenging escalation of skill to the alternate Zen campaign mode of the sequel and leisurely pace of the original, these games have you covered! Buying the pack here with Cook, Serve, Delicious! 2 and Cook, Serve, Delicious! will only cost you $4.98 CDN (80% off)!
Unrailed
Unrailed! is a chaotic online and couch co-op multiplayer railroad construction game where you work together with your friends as a team to build a train track across endless procedurally generated worlds. Master encounters with its inhabitants, upgrade your train and keep it from derailing! You can purchase the game here for $17.24 CDN (25% off).
Pikuniku
Pikuniku is an absurdly wonderful puzzle-exploration game that takes place in a strange but playful world where not everything is as happy as it seems. Help peculiar characters overcome struggles, uncover a deep state conspiracy, and start a fun little revolution in this delightful dystopian adventure! You can purchase the game here for $12.54 CDN (50% off).
TEAM17 FAMILY BUNDLE
Here's your chance to get these awesome family friendly games with a little extra discount on top of your discount. Whether it the frantic coop kitchen action of Overcooked, or exploring the vast open levels of Yooka-Laylee there's fun here for everyone. Get the 3 games here for a total of $65.27 CDN (25% off).
LEGO Marvel Super Heroes 2
It's about TIME! Join your favorite Super Heroes and Super Villains from different eras and realities as they go head-to-head with the time-traveling Kang the Conqueror in the all-new, original adventure, LEGO Marvel Super Heroes 2! Buy the game here for $11.99 CDN (60% off). Most LEGO games on Steam are on sale if you want to check your particular favorite!